Number Ninety-nine of the Kodachrome Image Series begins this week with an image of the Quik-Wash Automatic Car Wash located in Daytona Beach, Florida. My first thought when seeing the photo for the first time was that the facility might have been owned by a General Motors dealership; all the cars in the photograph were produced by the Automaker and could have been used cars, and the shot also appears to be staged.
As is the usual practice in this series, we ask our readers to tell us the year, make, and model of all of these vehicles along with anything else of interest in the photos. You can look back on all the earlier parts of this series here. The photos are via This Was Americar.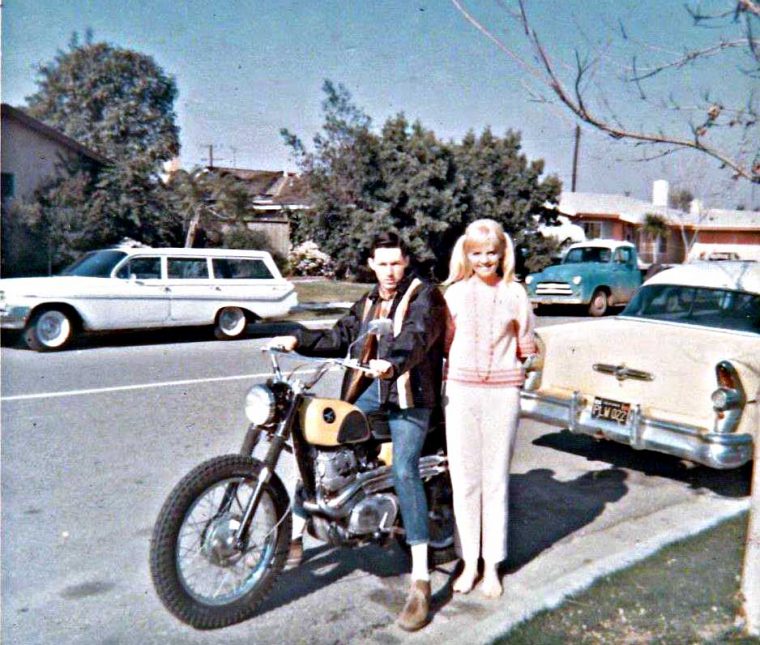 A young man with a Honda Scrambler and his girl friend – check out his high-water pants and the chukka boots that are just coming back into style today.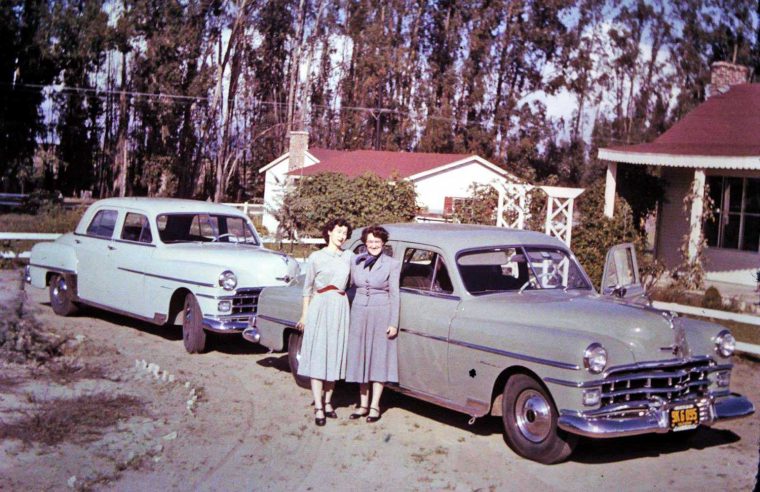 This appears to be a mother and daughter with identical Chrysler sedans and dresses that match the color  of the cars.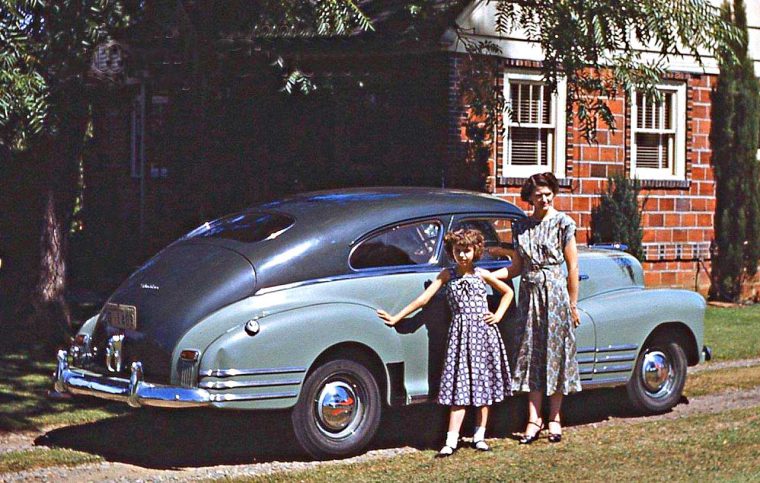 Mother and daughter posing with a postwar two-tone General Motors sedan.