Number Ninety-eight of the Kodachrome Image Series begins this week with an image of four women, one with cat-eye sunglasses in a Chrysler Products Corporation convertible. The wild-looking orange color is either a repaint or more likely caused by the Kodachrome film.
As is the usual practice in this series, we ask our readers to tell us the year, make, and model of all of these vehicles along with anything else of interest in the photos. You can look back on all the earlier parts of this series here. The photos are via This Was Americar.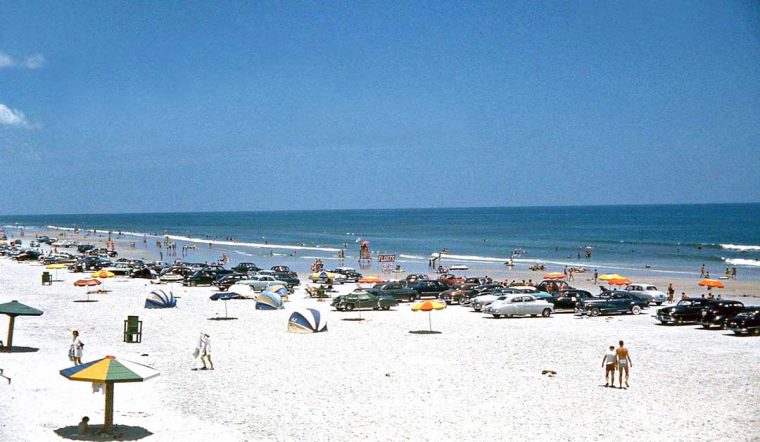 After a long cold and snowy winter this looks inviting, could this be Daytona Beach?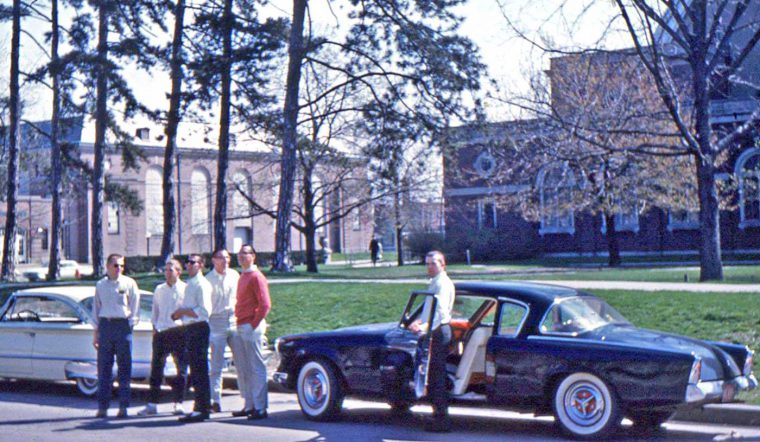 The college boys with their cars: an early-sixties Ford hardtop and a 1950s Studebaker coupe.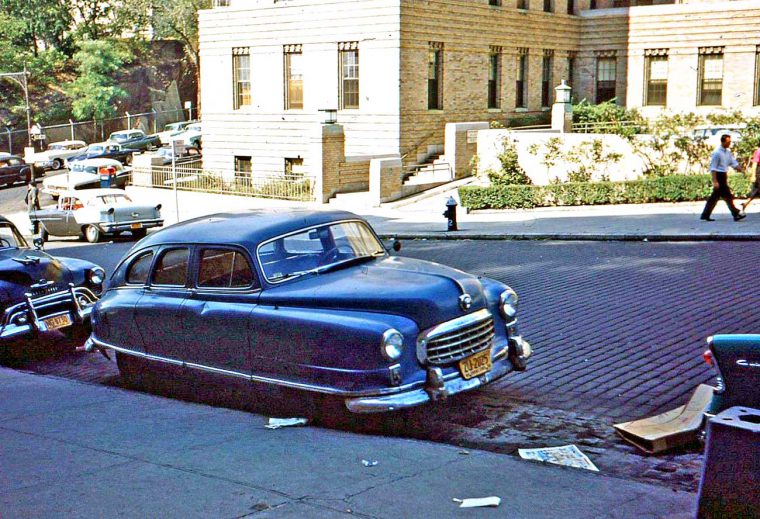 A forlorn-looking Nash sedan surrounded by litter in a big city environment.