Today we travel to the Goodwood Road Racing circuit located in southeastern England to view the exciting highlights of three races that were run at the Members Meeting yesterday.
The event is a reenactment the race meets held earlier in the fifties and sixties at Goodwood for members of the British Automobile Racing Club. The racing is only open to members of the Goodwood Road Racing Club and their guests. A full slate of races were presented covering many vintage categories.
We start with of the Pierpoint Cup, which is for 1966 and earlier V-8 powered cars that included: Mustangs, Barracudas, Falcons, Mercurys, and even a full-sized Ford Galaxie and a Studebaker.  Watch the highlights of the race of these American cars as their drivers duke it out to the finish.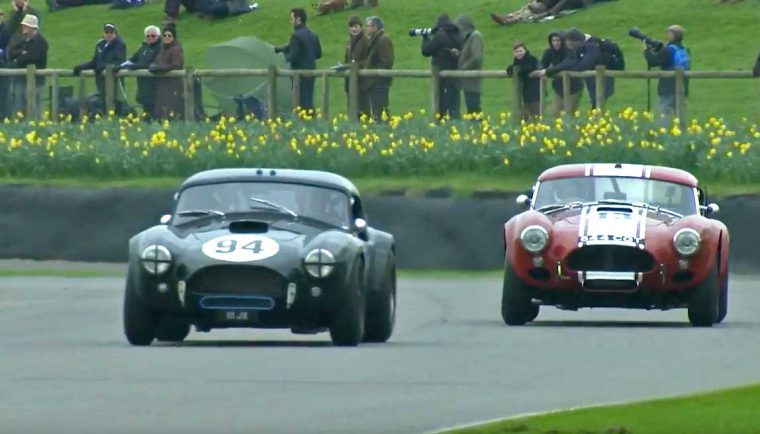 The second video shows highlights of the Graham Hill Trophy race for 1960 to '66 GT cars. You will see an exciting race within a race as Michael Gans in his 1962 AC Cobra, and Emmanuele Pirro in a 1963 AC Cobra, both fitted with aerodynamic Le Mans Coupe hardtops fight it out to the end of the race.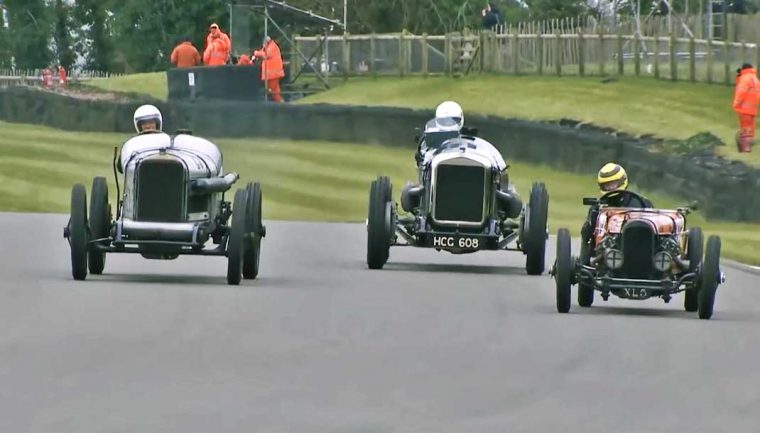 And finally in highlights of the S.F. Edge Trophy Race watch as Duncan Pittaway in his small 1921 chain-driven GN special fitted with an American V-8 Curtiss Aero engine held on to the end for the victory in a "David versus Goliath" battle. His opposition was a Sunbeam and a Delage, a pair of powerful full-sized Edwardian racing cars.
You can view much more of the exciting vintage racing action that was found via contributor Gene Herman at Goodwood Road and Racing.