Some people say that things are going to the dogs in Washington and we found proof of it in the lead photo of a well-trained bulldog is sitting inside of the spare tires on the back of an enclosed limousine. It has also been said that if you want a friend in Washington get a dog, and this may well be one of those cases.
The two large cylinders you see on the back of the car are accessory Westinghouse hydraulic shock absorbers. The limousine shares the same general appearance from the rear as a Locomobile Model 48, which Company called the "Best Built Car in America."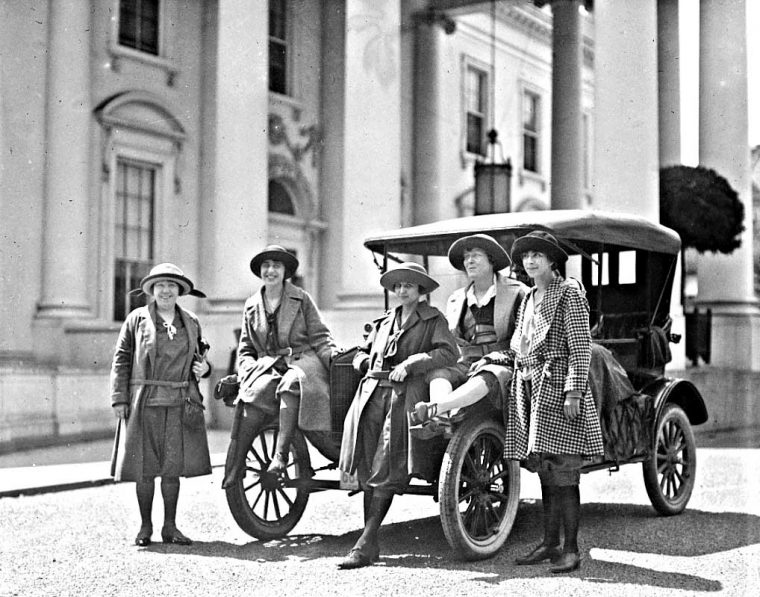 An old time saying stated that you can go anywhere in a Model "T" Ford except in society was proven wrong by these women and their Ford pictured in 1922 in front of the White House. Can any readers tell us the reason why the women were invited to the "Executive Mansion."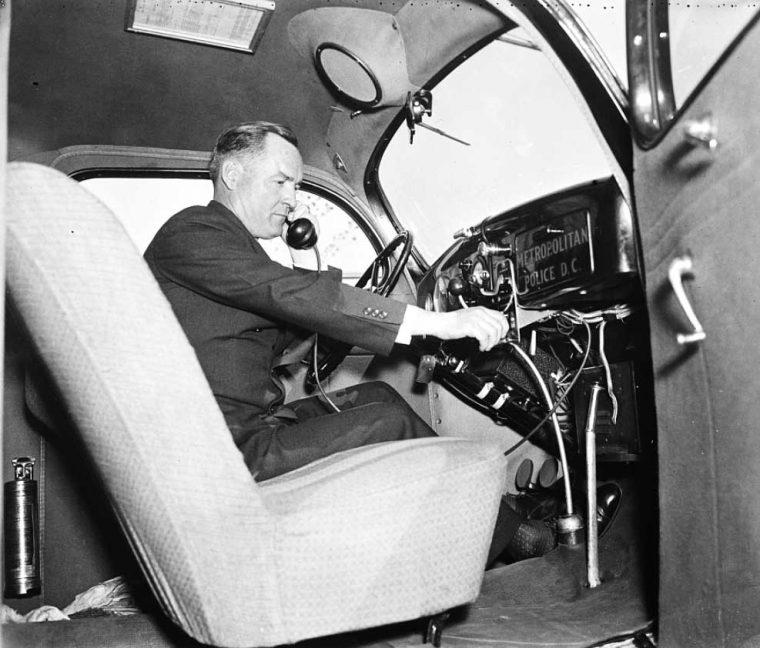 And finally, we jump forward fourteen years to this image of a plain clothes member of the Metropolitan DC Police Force using an early car phone in 1936. It appears the directions for using the device are attached to the headliner, and the speaker in front of it may have been for receiving messages while driving. Tell us who invented this device and the year and model of this car built by the Ford Motor Company.