The Simplex car was built in New York City in a seven-story factory on the East River at 614 East 83 rd Street and sold in the City in a showroom located at 1860 Broadway. Simplex also set up a multi-story garage in a different location on Manhattan to care for, service, and store as many as one hundred of its customer's cars.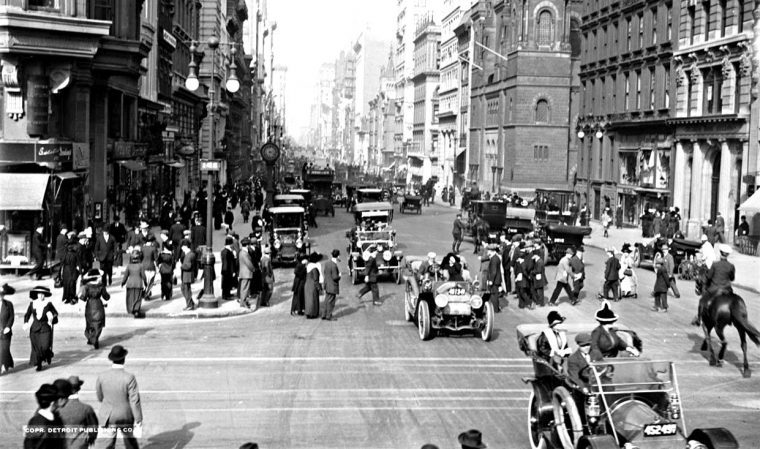 Today's lead photo and the enlargeable version of it above, courtesy of the Library of Congress show a Simplex touring car in traffic on Fifth Avenue in the City. It may have been equipped with electric lamps by the Factory, which would date it as a 1913 model. Directly behind it is another car, possibly a Cadillac that was the first American production car to be equipped with electric headlamps starting in 1912.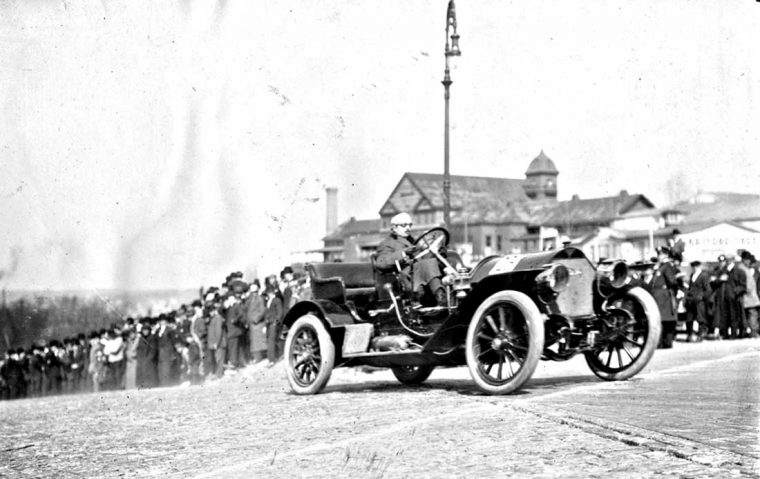 This pair of Spooner and Wells photographs courtesy of the Detroit Public Library show racing driver George Robertson speeding by with a Simplex toy tonneau at the 1909 Fort George Hill Climb held in New York City. Below is Carl Brossell at the 1909 Bridgeport Hill Climb held on Sport Hill in Bridgeport, Connecticut, located sixty miles east of New York City on the Boston Post Road.
Learn more about the Simplex in earlier posts here on The Old Motor.