Number One-hundred of the Kodachrome Image Series begins this week with a springtime image of an attractive woman behind the wheel of a baby blue early-1950s Buick convertible. Hopefully, many of you are experiencing similar spring-like weather on this final day of March. Meanwhile, it is beginning to appear that spring will never arrive here in Vermont as it is snowing this morning and four to eight inches of the white stuff is predicted for today and tonight.
As is the usual practice in this series, we ask our readers to tell us the year, make, and model of all of these vehicles along with anything else of interest in the photos. You can look back on all the earlier parts of this series here. The photos are via This Was Americar.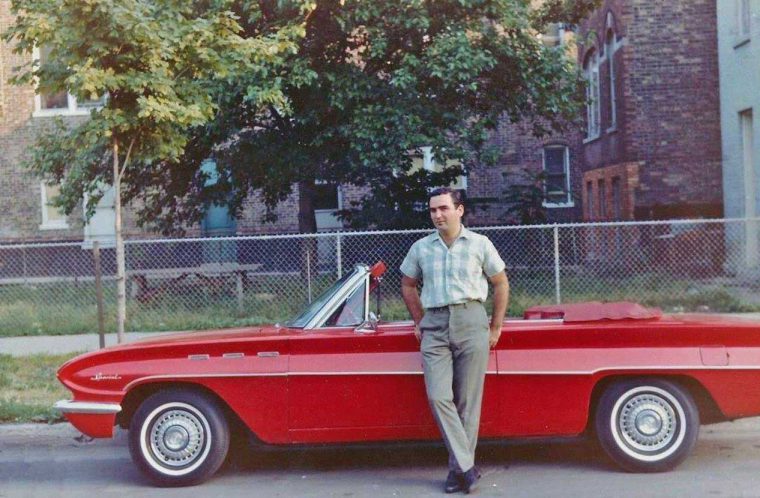 Could this be a new car photograph of a young man and his red Buick compact convertible?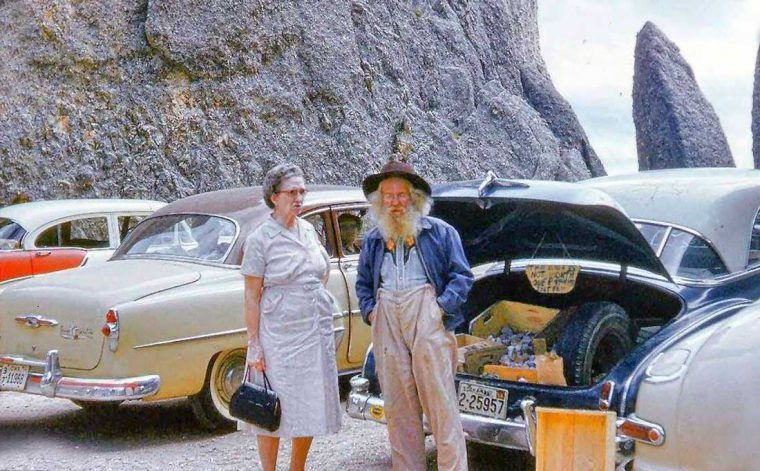 This man who appears to "march to the beat of a different drummer" apparently is selling rocks out of the trunk of his Chevrolet hardtop.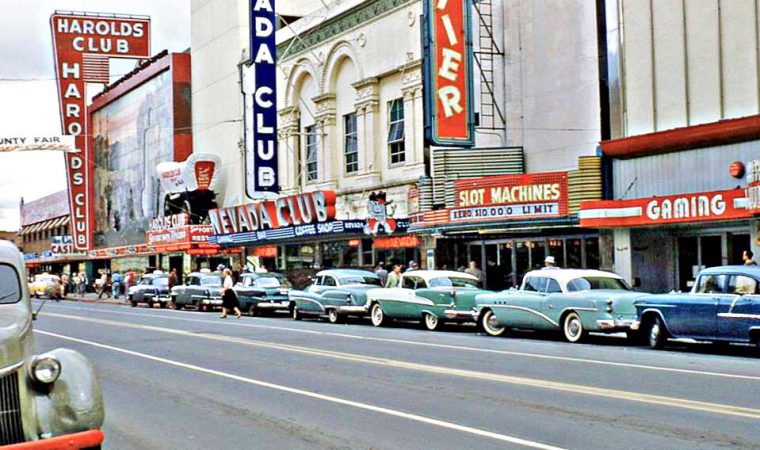 And finally, we have a mid-1950s image taken in Reno, Nevada with a view of Harold's Club, and the Nevada Club casinos and a line up of fifties car.