The recent Hoppe & Streur Streamliner piece brought to mind a video with the car in it along with other streamliners but not the title of the news clip. Thanks go out to Geoffrey Hacker, the editor of Forgotten Fiberglass, who sent us the video and more images of the car in 1946 and later. At that time the nose was shortened, a few other changes were made, and it was then owned by Jack Norvell of Los Angeles.
The lead image from today's photos shows the streamliner after the nose of the car had been altered and a photo of it below that appeared in the 1946 August issue of "Popular Mechanics."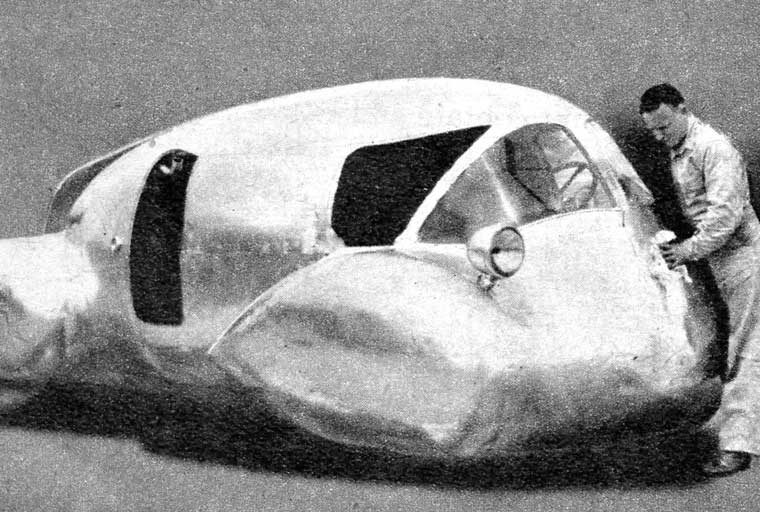 August 1946 Popular Mechanics.
Below in the 1948 news clip film "Cars Of The Future" the Norvell Streamliner can be seen in the video after a demonstration the Davis Three-Wheeler at 1:07 were it is referred to as a "Monster"; it is followed up by Gordon  Buehrig driving his postwar Trasca. Can any of our readers tell us more about the fate of the Novell car?