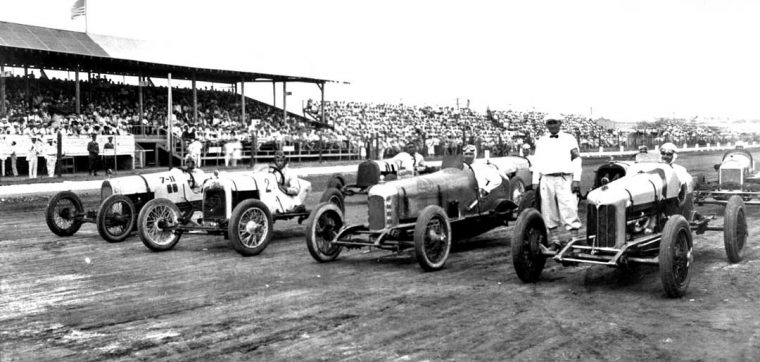 Today we travel back in time to 1921 and the West Texas Fair in Abilene, Texas, where auto races were run on a one-mile horse racing track. The great majority of the cars there are: Ford, Dodge, Essex and other lower-priced cars of the period converted into racing cars.
Two of the cars are specially built thoroughbred racing cars that may have traveled the county fair racing circuit across the country, and stopped at Abilene in the hope of easy pickings or were paid by the promoter to attend. The enlargeable photo above shows the number seven Miller in the pole position, and the car to its left may also be one Harry Miller's earlier creations?
The two cars on the end of the front row are Model "T" Ford-based racing cars, the one on the far-left appears to have been constructed using early Frontenac Ford racing parts or is one of the "Fronty" Fords cars offered by the Chevrolet brothers.
The second row contains four more cars with one being Ford-based and the balance appearing to be converted four-cylinder Dodges.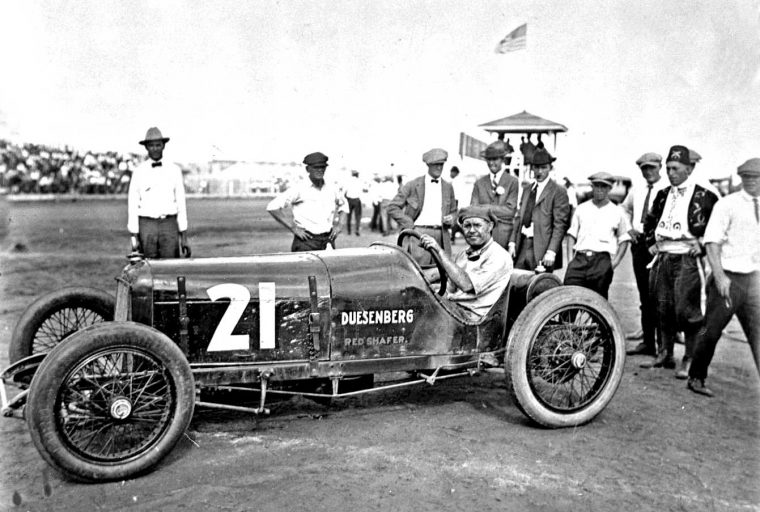 Phil "Red" Shafer, who later went on to race in the Indianapolis 500 seven times can be seen posing above at Abilene in a lightweight special powered by a Duesenburg engine. Based on the length of the bottom of the engine visible in the photo it appears to be fitted with an earlier four-cylinder Duesenberg "Walking Beam" engine or one of the later Rochester Duesenberg production engines.
We will return again in the future with more photographs from the West Texas Fair races via of The Portal of Texas History.