In earlier coverage, we wrote: "Conover Thomas Silver better known as C.T. was one of the most active, prosperous and creative car dealers in New York City during the teens' and twenties." He was based in New York City and believed that if he offered custom coachwork constructed in house on moderately priced chassis' his business plan would be a success.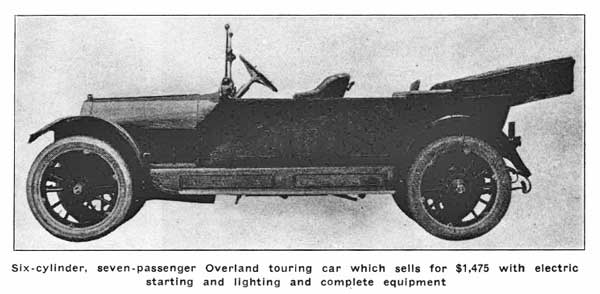 The lead image and the expandable version of it below shows a 1915 Overland Six with one of his first designs, a custom six-passenger roadster equipped with a pair of his exclusive running board seats that slid out of the coachwork. To show just how successful his design was, compare it with a standard Overland touring car pictured above in an article covering the new six-cylinder model in "The Automobile" November 5, 1914, issue.
Learn more about C.T. Sliver and view some of his other designs and patents in our earlier coverage. The custom roadster photograph is courtesy of the Detroit Public Library.