Today we have a pair of interesting street scenes, the first of which was taken from high above this busy intersection in Chicago during the late-1930s. Heavy one-way traffic on both thoroughfares has apparently slowed down the traffic to a crawl. The oldest automobiles in the view date back to about 1930 to '31 and the latest appear to be 1939 models. In the lower far left of the photo is a bus-like vehicle with styling very similar to that of the Brooks Stevens designed Western Clippers.
The City park in the upper left-hand corner looks familiar, and if my memory serves correctly it was laid out by a prominent landscape architect; it and the statue in the lower right-hand corner should enable viewers to identify the location of this scene. The photograph is courtesy of the City of Chicago.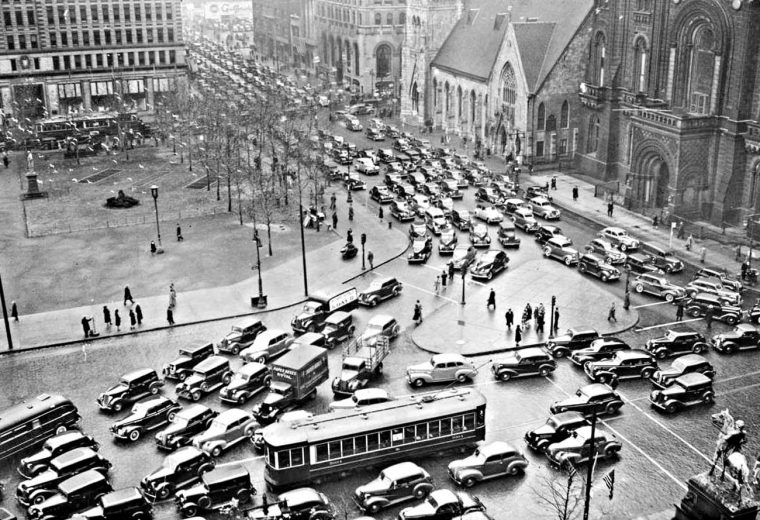 Next we head east to a circa 1936 to '37 view below of traffic and sidewalks lined with Christmas shoppers in the City of Philladelphia. All of the cars in the view with the exception of one in the lower far-right of the photograph appear to be late model vehicles. The image is courtesy of Old Images of Philladelphia.