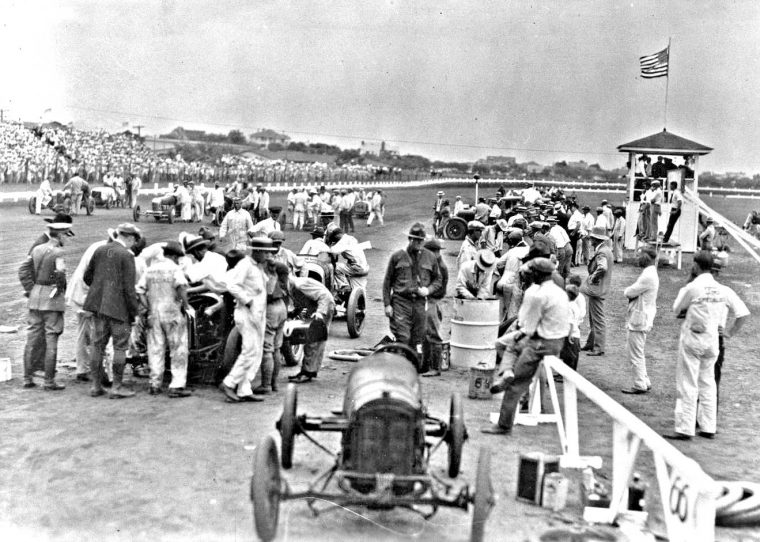 Recently we featured photos of a series of racing cars and Phil "Red" Shafer and his Duesenberg special at the 1921 West Texas Fair in Abilene, Texas, where auto races were run on a one-mile horse racing track. Today we return with the lead image and an enlargeable version of it above showing action in the pits, and another line up of cars on the track ready to start a race.
In the foreground of the image is an offset Model "T" Ford-based special, this modification adds more weight to the inside wheels and tires for better traction in the turns and higher cornering speeds. Behind it is a racing team in a flurry of activity working on their car with a few bystanders looking on.
Learn more about Model "T" Ford Speed and Racing Equipment and Pre-World War II racing cars here. The photographs are courtesy of The Portal to Texas History.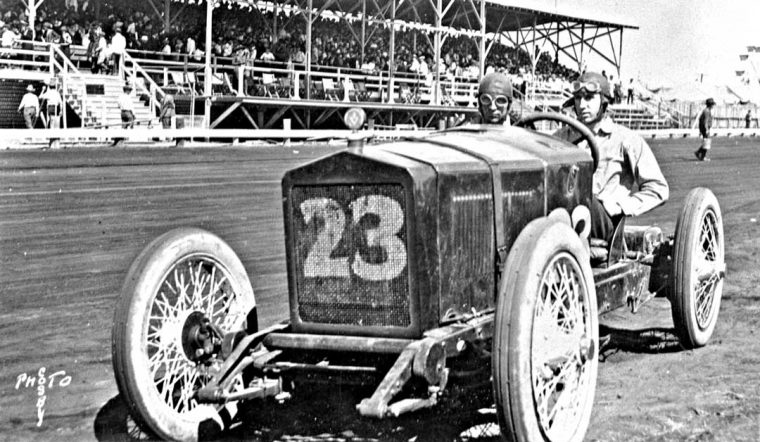 An Essex four built by Hudson fitted with an underslung front axle. Lightweight and strong Essex frames were used as the basis for many racing cars and specials built during the twenties and thirties.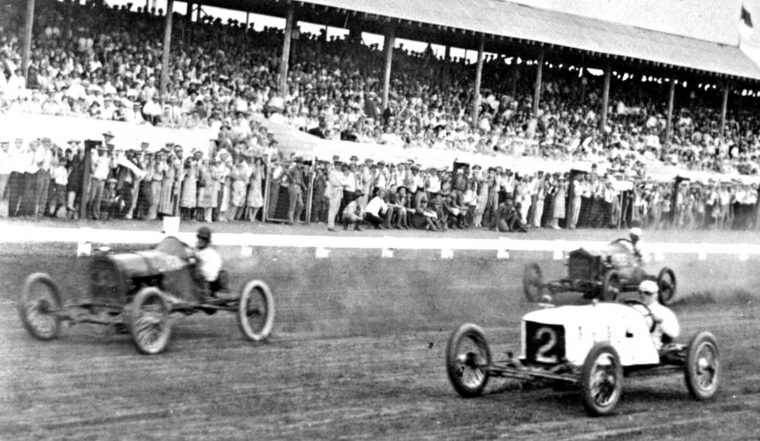 Model "T" Ford based racing cars above and below put on a show for the fans. Most of these cars were fitted with OHV conversion heads and other speed equipment that was manufactured by a number of companies at the time.