Due to time constraints this week today's Friday Kodachrome Photograph Series feature is a rerun of Number 101 dated
We begin with a photograph of a young man striking a pose that looks somewhat like the sculpture "The Thinker" by Auguste Rodin. The other possibly, judging by the appearance of the Studebaker is that he was bored to death on a long trip and having to wait for the picture to be taken. What are your thoughts about him and the car?
As is the usual practice in this series, we ask our readers to tell us the year, make, and model of all of these vehicles along with anything else of interest in the photos. You can look back on all the earlier parts of this series here. The photos are via This Was Americar.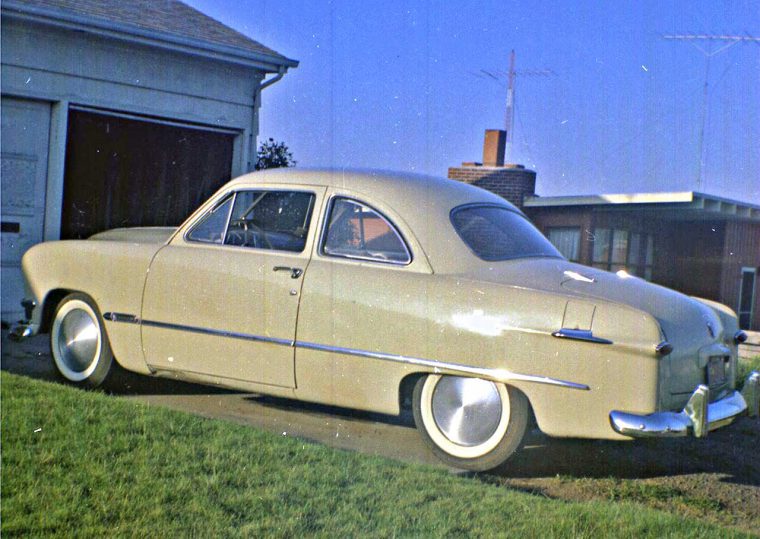 This postwar semi-custom Ford coupe has been nosed, and wears a set of spun aluminum Moon discs.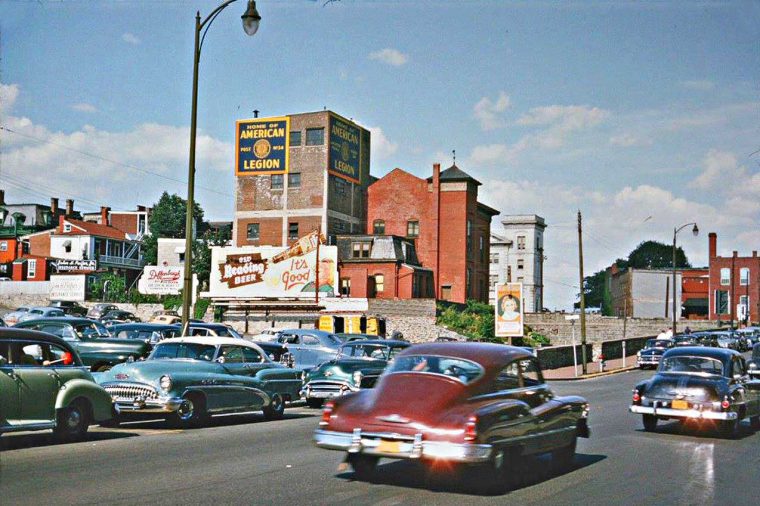 An early-1950s street scene  in Lancaster, Pennsylvania. Tell us what you think is mounted on the rear door of the green GM sedan on the far-left of the photo.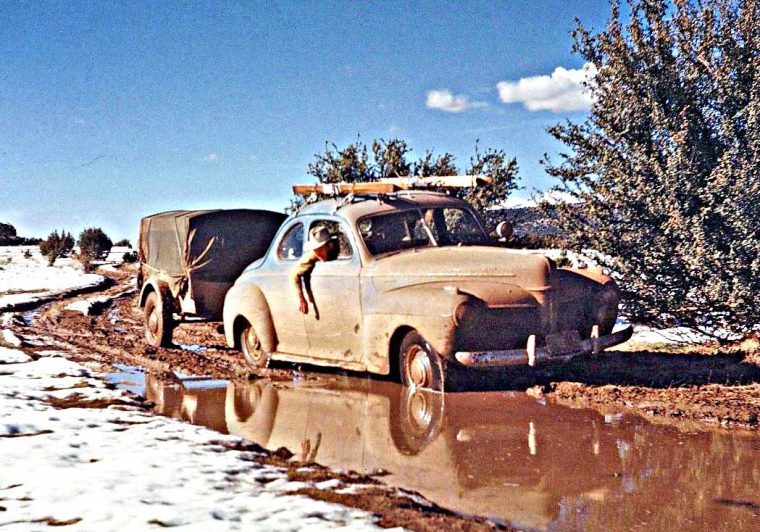 And finally, this early-1940s Ford Motor Company product on a rural road is experiencing road conditions much like we are here during our annual "Mud Season."