The Glidden Tours, an early reliability, and endurance contest were run between 1905 to '14 by the AAA and named after Charles J. Glidden, a prominent early American motorist who traveled extensively in the dawning days of motoring in his British Napier touring car. The 1911 Glidden Tour route ran between New York City, and Jacksonville, Florida.
Today's feature images are of a 1912 American Underslung manufactured in Indianapolis, Indiana, also between the years of 1905 and '14. The make was known for its attractive coachwork set on a chassis hung below both axles on its springs and rolled on large diameter wheels and tires. This American features impressive Solarclipse headlamps and unusual-looking Fisk rims manufactured by the Fisk Tire Company.
You can read a report of the 1911 Glidden Tour here that was featured in the "Scientific American" magazine. The images are courtesy of the Detroit Public Library.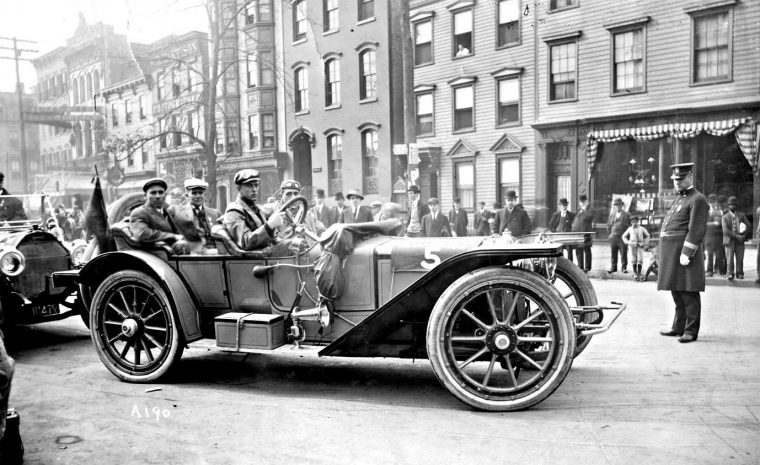 A pair of enlargeable photographs of the 1912 American Underslung touring car along the way on the 1911 Glidden Tour that ran from New York City to Jacksonville, FL. Clean and shiny above and covered in mud below.