Updated – We are back at the Pinehurst Country Club once again with two photos, one with some of the spectators and their cars and the other showing winners of a polo match held there in 1931 with their awards. The lead image and the enlargeable version of it below show once again women with a 1929 Packard, this time with a Model 640 roadster. This Packard is fitted with disc wheels, a single front-mounted Pilot Ray "Automatic Safety Lamp" that is turned by the steering mechanism, and another pair of lamps that mount on both sides of the windshield stanchion.
Update – The distinctive-looking sedan on the far-left will serve as a perfect mystery car for readers to identify.The 1930 to '31 Ford on the far-right is fitted with a very attractive body built by the Murray Corporation of America located in Detroit, Michigan. You editor misidentified the Ford and readers believe that it maybe a 1931 to '31 Buick?
The photos are courtesy of the State Library of North Carolina.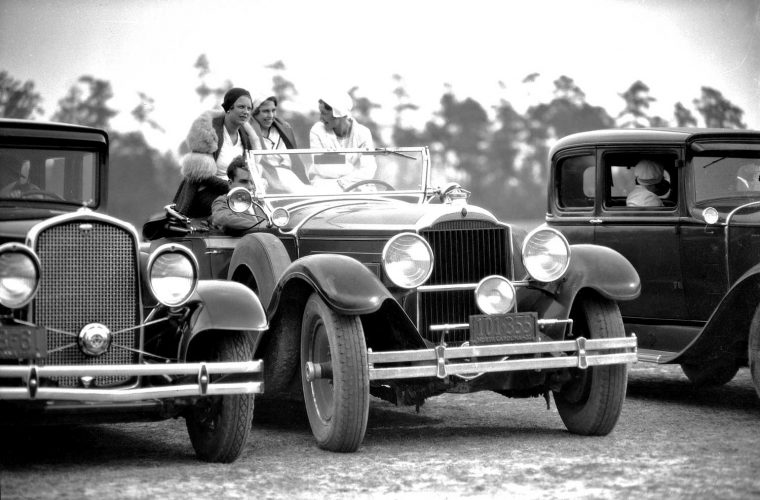 The winners of the Men's Polo Match at Pinehurst Country Club are shown below. Note the car on the far-left with either chrome plated disc wheels or spun aluminum wheel discs.