Today's feature contains photographs of autoworkers performing various tasks on three different assembly lines. The lead photo shows women in an International Harvester plant putting together instrument panels. It appears that as part of a dress code the female workers were required to wear old-fashioned captain's hats, probably to protect their hair while on the job.
An autoworker in the image below is using a torch on the roof of a Chrysler or De Soto Airflow unibody structure, possibly for filling an area of the surface with lead. At the same time, another worker is welding on the inside of the body on the passenger's side of the windshield opening.
You can view other assembly line photos here on The Old Motor. The images are courtesy of the Detroit Public Library.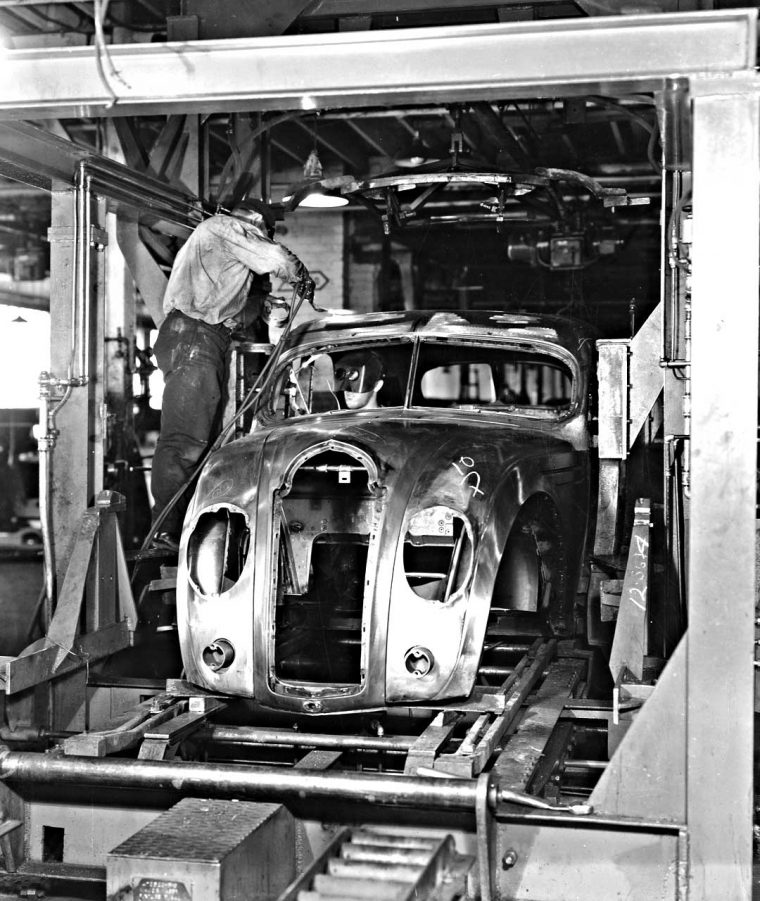 Workers below on a Willys-Overland six-cylinder engine assembly line about to install a crankshaft and flywheel into one of the Automakers six-cylinder engines in the mid-1920s.