Number One-hundred and two of the Kodachrome Image Series begins this week with a photograph of Yankee Stadium taken on September 19, 1959. It appears a baseball game had just finished and the fans were leaving  the New York City landmark located in the Bronx. In 2009 this facility was replaced by a newly constructed stadium one block away and the original was demolished and the site was turned into a public park named Heritage Field.
As is the usual practice in this series, we ask our readers to tell us the year, make, and model of all of these vehicles along with anything else of interest in the photos. You can look back on all the earlier parts of this series here. The photos are via This Was Americar.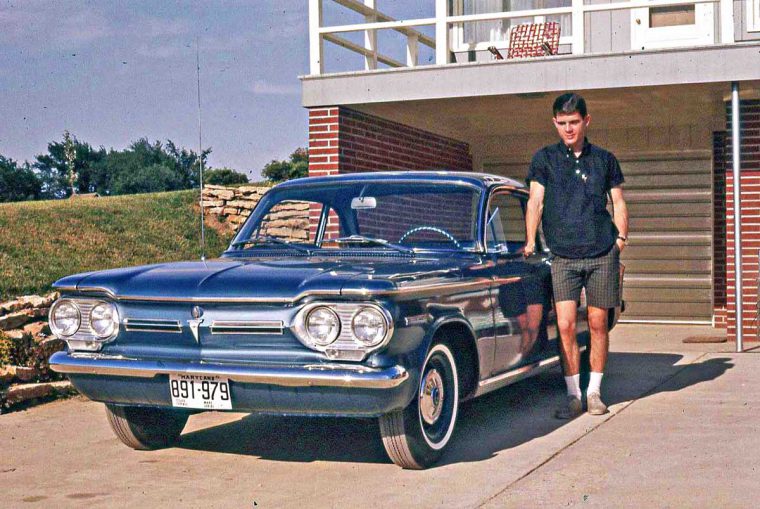 This is a new car photograph taken in Maryland of a young man and his Corvair coupe.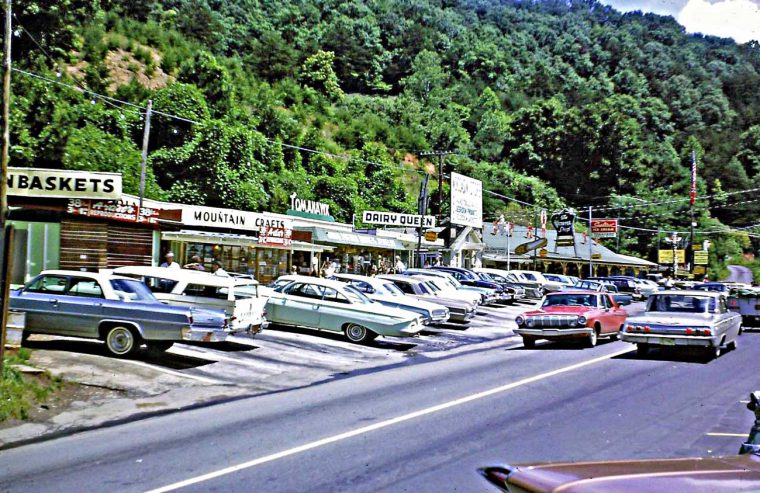 A roadside tourist trap packed with early-1960s automobiles and a few from the fifties.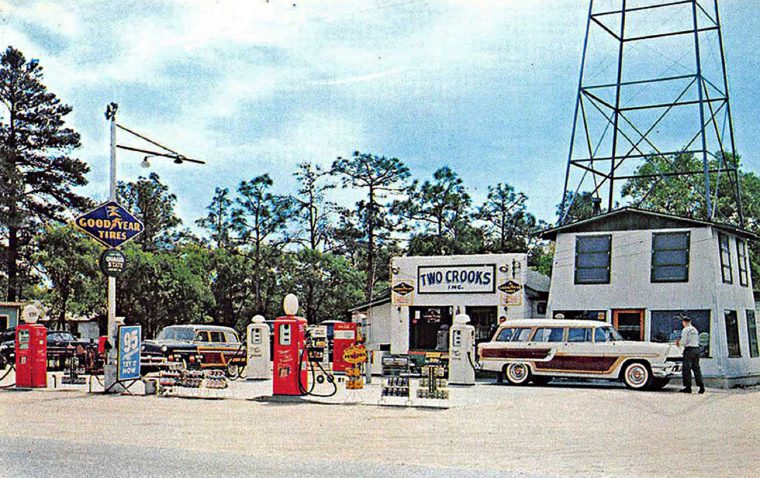 And finally we end up at a filling station and tire shop run by Two Crooks Inc in the mid-1950s.