Spring is in the air, a few buds are beginning to come out, the grass is turning to a bright and rich-colored green, and the last of the snow melted away over the weekend which makes for the perfect time to share some fine colorized images with you. The photos are the work of Patty Allison of Imbued With Hues of Portland, Maine, who in addition to restoring vintage photos, is an expert at digital colorization.
Today's lead image contains flagship models from two different types of surface transportation, a 1954 Packard "Caribbean" convertible from the soon to be defunct automaker and the Santa Fe "Super Chief" passenger train. The train service ran between Chicago, and Los Angeles beginning in 1936 powered by a modern high-speed diesel locomotive that was followed by a train of luxurious "Pullman" cars and a dining cars that served gourmet meals. The Packard publicity photo of the pair compared the "Caribbean," a fast, comfortable, and opulent luxury car with one of the icons of train service at the time.
You can view more of Patty Allison's exceptional work here on The Old Motor.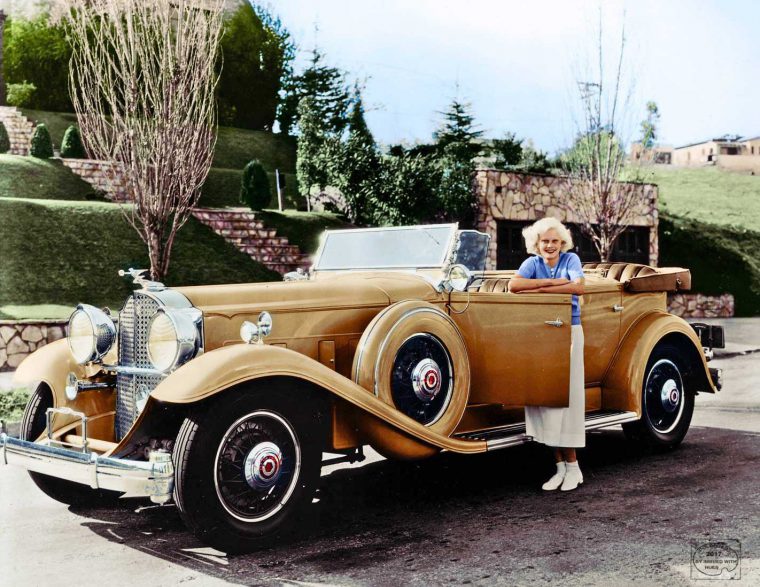 Actress Jean Harlow poses with her 1932 Packard Sport Phaeton which has survived.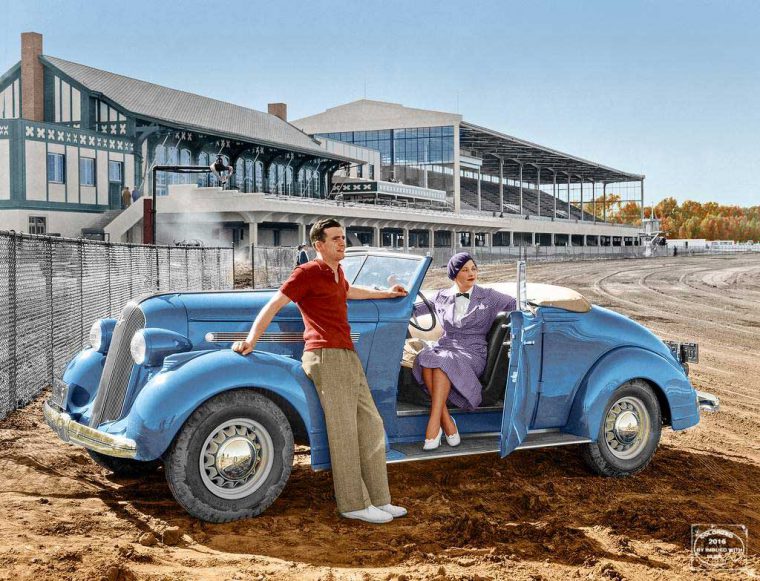 1935 Pontiac convertible coupe publicity photo taken at an unknown modern horse racing track.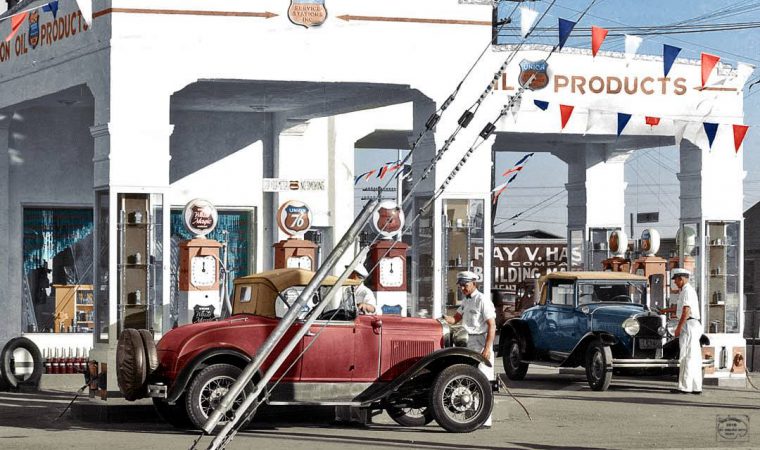 A vermillion-colored late Model "A" Ford Roadster with twin rear spare tires, and a sport coupe by an unknown maker at a Union Oil Company filling station in Los Angeles, California.