Number One-hundred and three of the Kodachrome Image Series begins this week with a photograph of a proud young man with a red and white Chevrolet two-door hardtop. It and a Ford sedan appear to be the newest cars in this subdivision with some of the others dating back to the late-1940s. Tell what you know about this vehicle.
As is the usual practice in this series, we ask our readers to tell us the year, make, and model of all of these vehicles along with anything else of interest in the photos. You can look back on all the earlier parts of this series here. The photos are via This Was Americar.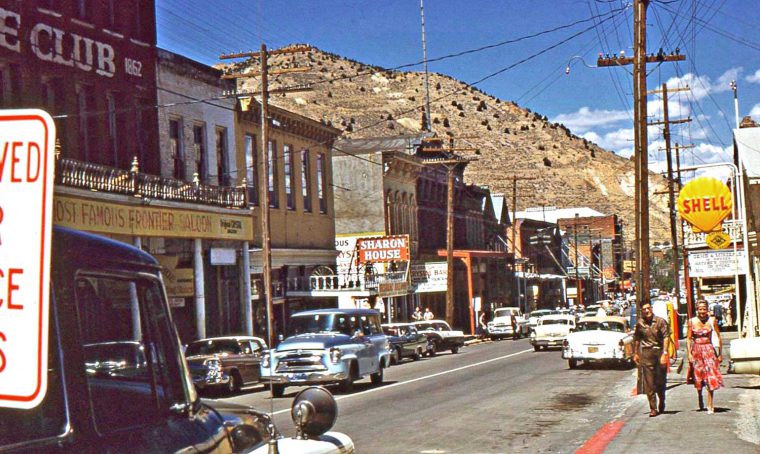 This late-1950s view appears to be of the Main Street in a frontier tourist town located in the Southwest.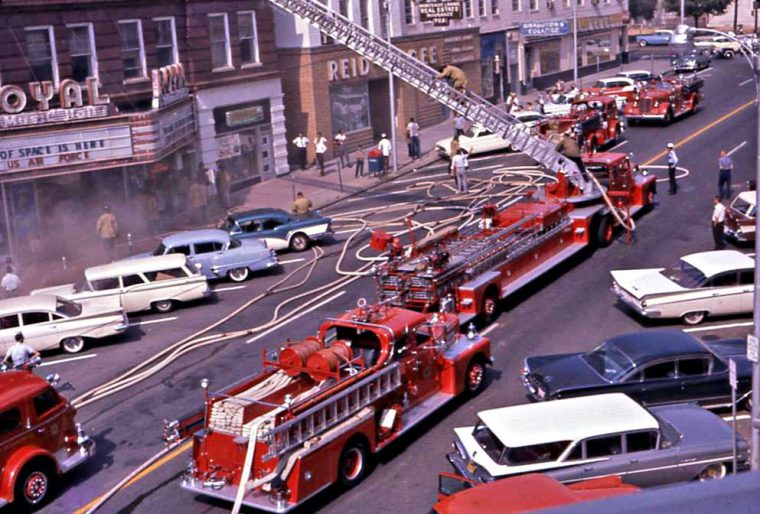 This view shows a major response by a Fire Department to a fire at a Royal Cinema in a large town or city.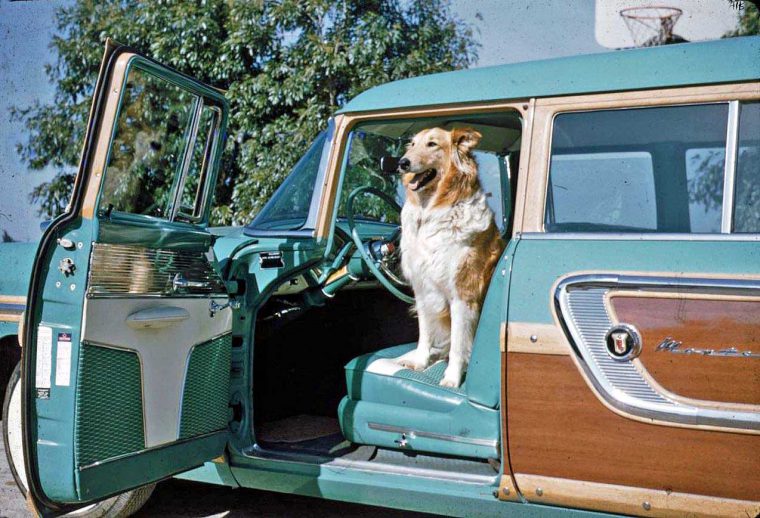 Dogs love to ride in cars, and this Collie seems to be content behind the wheel of this full-sided station wagon.