A few weeks ago a photo that is the first in a series of three Chicago parking lots images by John Vachon was featured here. Today the other two shots of the same upscale parking lot taken in July of 1941 while Vachon worked for the US Farm Security Administration are shown. This pair of photographs appear to be taken from the same elevated location used earlier for the first shot and apparently show more automobiles in the same facility behind the other vehicles in the first report. The location of this space remains a mystery.
As noted earlier: "A quick perusal of the images shows a number of late model Cadillac, Packard, Buick, Oldsmobile, and Plymouth automobiles in these scenes. Little in the way of lower-priced cars indicates that this lot may have been situated in the high-rent downtown office district?"
Tell us what you find of interest in this Library of Congress photo. You can view over seventy-five other parking facilities in The Old Motor Parking Lot Series.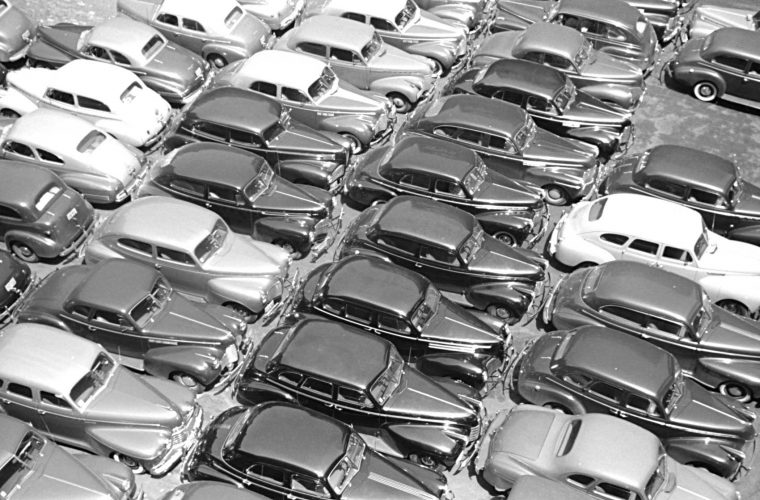 Enlargeable versions of today's feature parking lot images.