Every once in a while an extraordinary early racing image turns up from the past and this photo of the "Number Eleven" National is one of them. The driver is Lee Humiston, a motorcycle racing star of the period who is reported to be the first rider to set a motorcycle speed record of one-hundred mph, which he accomplished on an Excelsior V-twin on the Los Angeles Motodrome board track on November 5, 1911.
The National Motor Vehicle Company was founded in Indianapolis, Indiana in 1900 when it began producing electric cars. Gasoline-powered internal combustion-engined cars followed in 1903 and were built until 1924 when the Company ceased operations. The Company began entering competition events in the late-1900s and its most successful years were between 1911 to '12.
In 1911 National's placed first a total eighty-four times in hill climbs, and in road, speedway, and beach races. In 1912 Joe Dawson was the upset winner in a National, one of the hometown favorites entered in the 1912 Indianapolis 500 race (details below) when Ralph DePalma's Mercedes engine failed two laps from the end of the competition.
You can view DePalma's "1912 Gallant Defeat" by artist Peter Helck in our earlier coverage. The lead and enlargeable photos of Humiston piloting the National are via JT Chandler.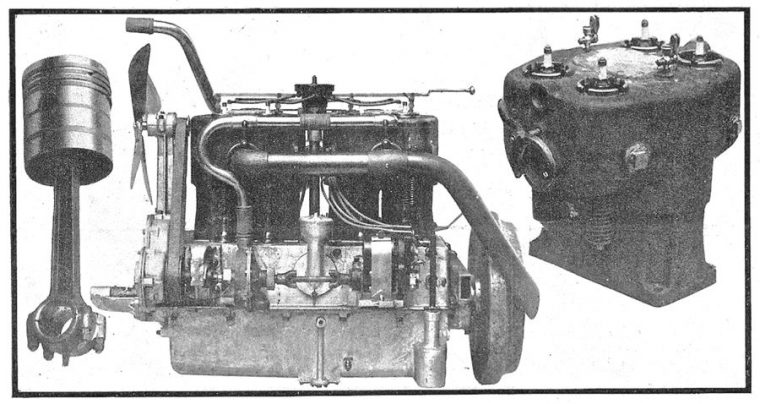 1911 National 5 x 5 11/16-inch bore and stroke 40 h.p. engine and chassis photographs from an article in the "Motor Age" September 7, 1911, issue courtesy of Charles D. Test.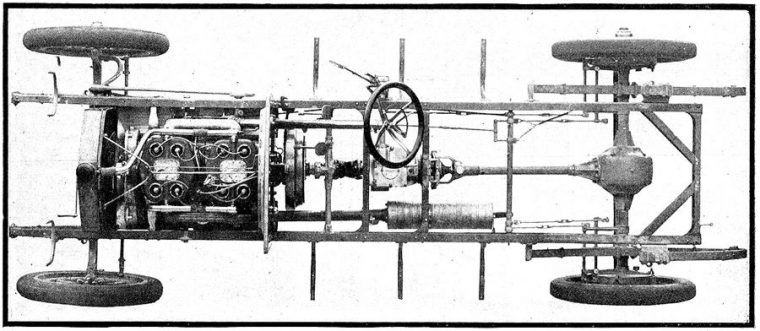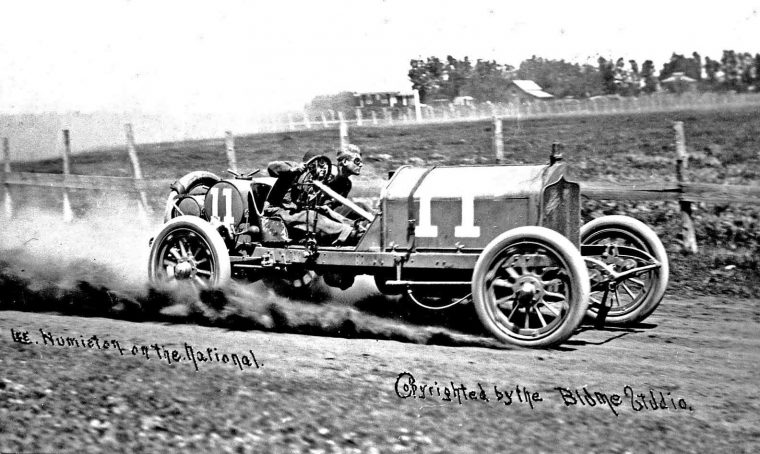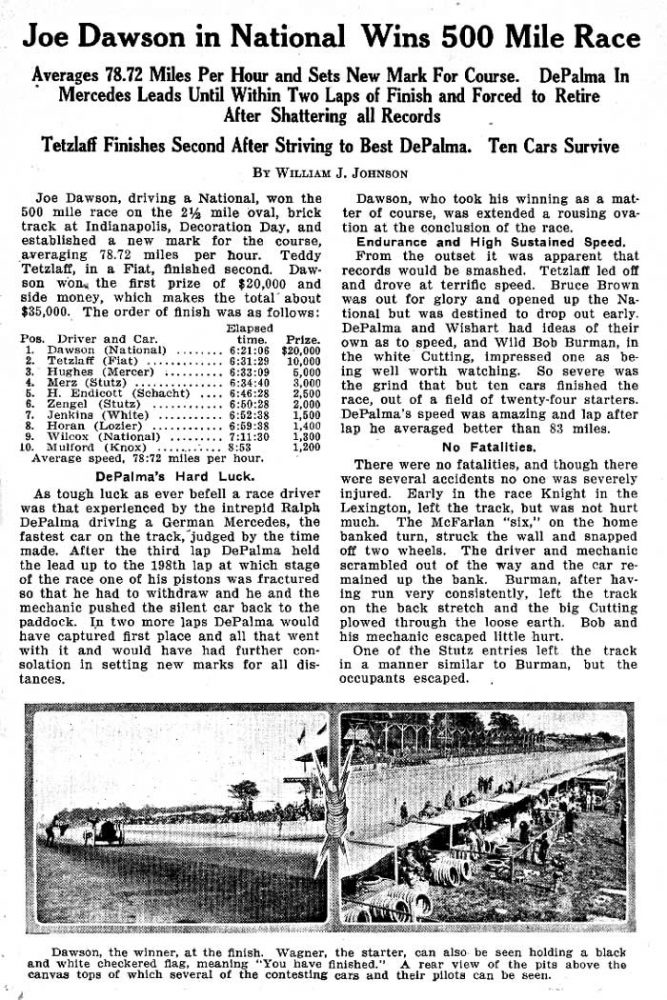 Cycle and "Automobile Trade Journal" article about the race in the June 1912 issue.