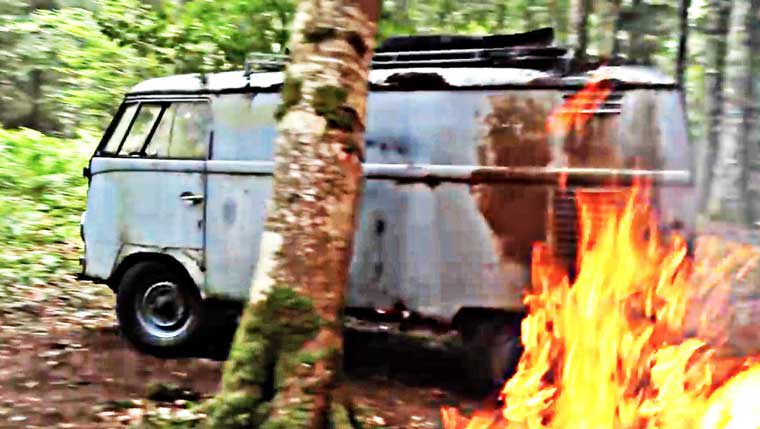 Today's young old car enthusiasts, both here in the US and the rest of the world have a much different view of what they find of interest and collect than do the older generations of old car enthusiasts. A number of them seek out fifties and sixties "Barn Finds" and then restore the mechanics and preserve the outward appearances of their treasures as found.
This is a very remarkable "Rip Van Winkle" like story recorded on a video found at the end of this post by  young Frenchman Florian George. He tells of the interesting of find this split windshield VW 36 h.p. "Transporter" that had rested over the period of four decades deep in the woods of France. With the help of his sponsors and four like-minded friends who worked with him day and night, the team was able to drive the treasure back out into the modern world.
Thanks go out to New York collector Mark Axen for leading us to this story.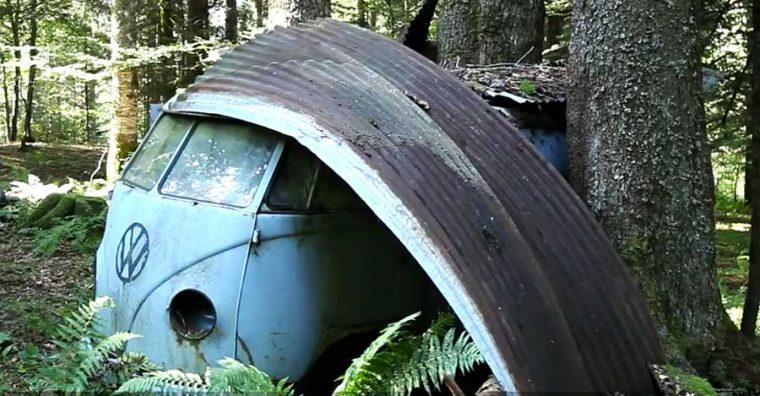 As found covered with metal roofing panels deep in the woods.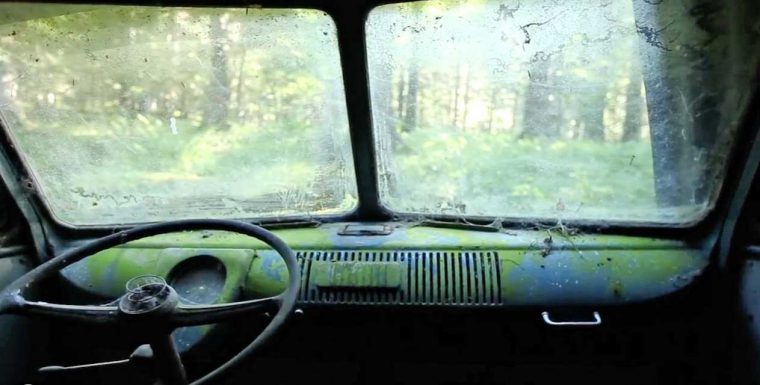 Cobwebs and forty years of dust, dirt, and detritus found in the passengers compartment.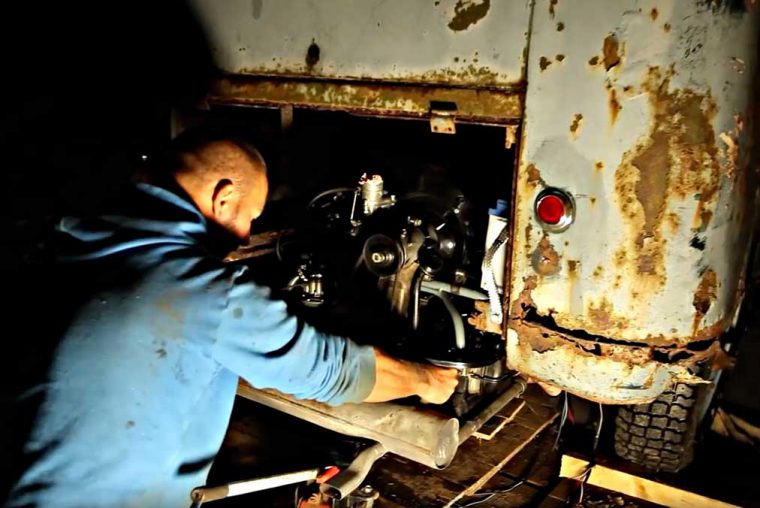 Nighttime installation of a rebuilt but never run 36 h.p. engine.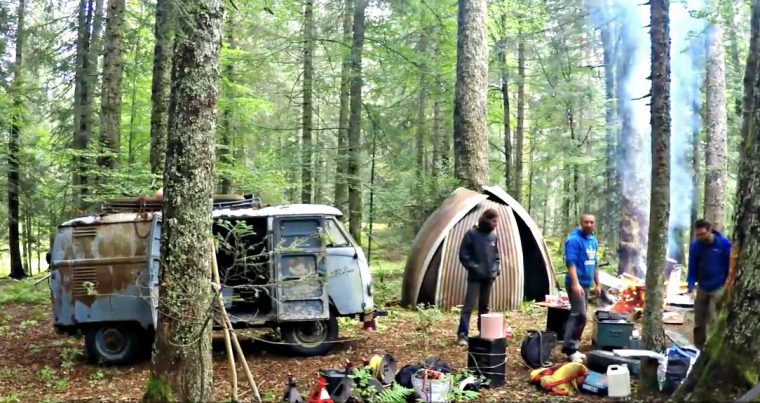 Mission accomplished on the second day before packing everything into the new found treasure and driving it out back into modern day civilization.
This video documentary is well worth your time to view this very unique story.