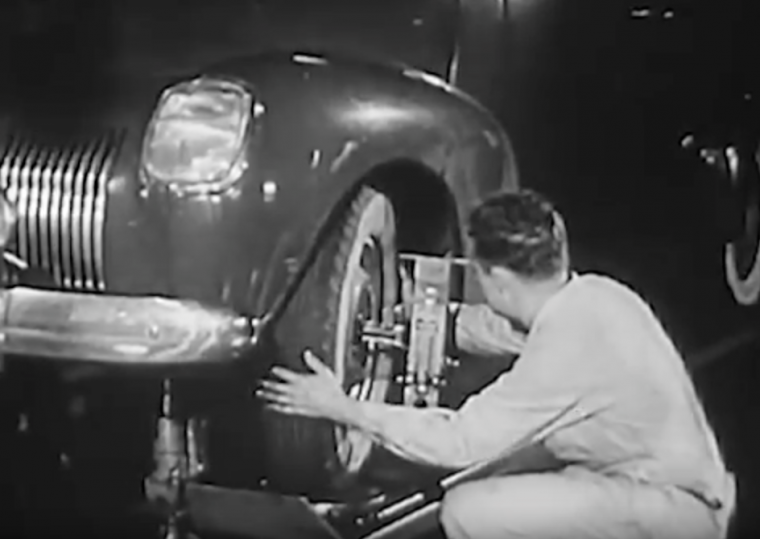 After yesterday's popular article which features a photo of an Auto Shop class struck a cord with a large number of readers, today's follow-up post contains an interesting 1940s educational training film covering work opportunities in the automotive trade. The video is a part of the "Your Life Work Series" produced by Vocational Guidance Films Inc. and the manuscript for the production is by Arthur P. Twogood an Associate Professor at the Iowa State College.
The interesting motion picture shows prospective students and others who have already begun training, what the careers of a general service technician, and of those that have chosen to focus in a specially area of automobile service work entails. Later on, the film shows various opportunities for advancement as a service manager, trouble shooter, salesman, or as a garage manager or owner.
Tell us what you find of interest in this Film. You can view earlier articles and photos of the National Automotive School of Los Angeles, and many other posts covering Garages, Filling Stations, and Dealerships.
Training For Your Lifetime Job In Automotive Service above filmed by Burton Holmes Films Inc.