Number One-hundred and four of the Kodachrome Image Series begins this week with a photograph taken in Hollywood, California at some point in the early fifties. The location is at the intersection of Selma Avenue and Vine Street and includes a number of 1930s to '50s automobiles.
The area was a very desirable location for businesses at the time; ABC Headquarters is seen on the left-hand side of the photo, and in the right-hand foreground is the KNBH Television Channel station known at the time as "NBC Hollywood." Just past the Broadway Hollywood Department store building in the left center of the image is the famous intersection of Hollywood and Vine.
As is the usual practice in this series, we ask our readers to tell us the year, make, and model of all of these vehicles along with anything else of interest in the photos. You can look back on all the earlier parts of this series here. The photos are via This Was Americar.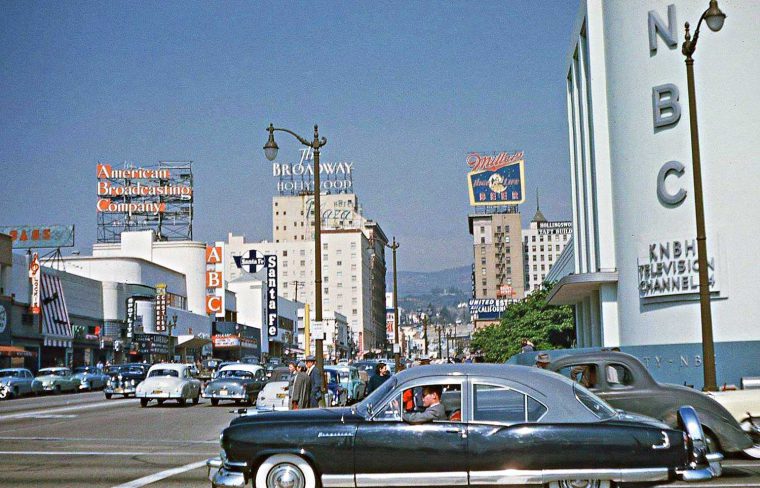 Expandable version of today's lead image at Selma Avenue and Vine Street in Hollywood, California.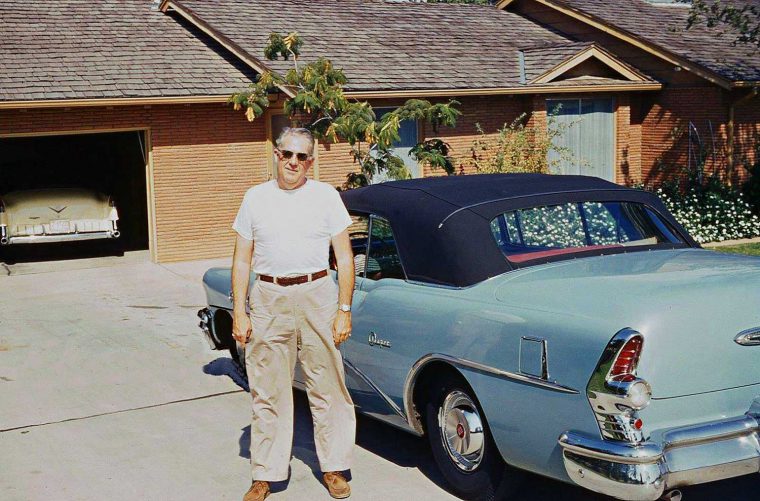 This gentleman apparently left his prized Cadillac in the garage for special occasions.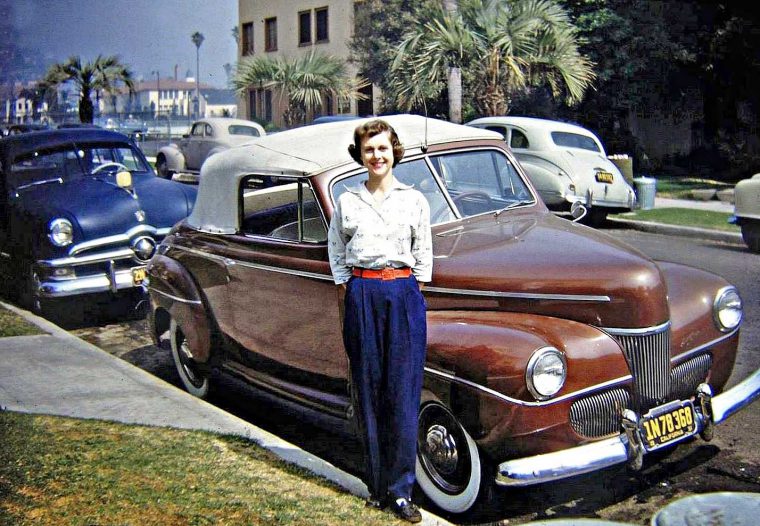 A view of a young woman posing with an early forties Ford convertible with a shaved hood in Southern California. The Ford sedan behind it is outfitted with a small plastic bug deflector in the center of the hood.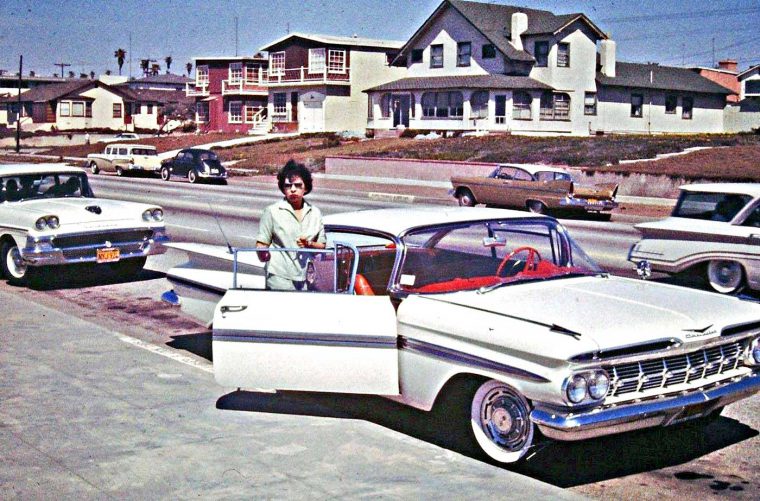 Maud, who always had a cigarette in her left hand never really did like being photographed.