Number One-Hundred and Seven of the Kodachrome Image Series begins this week with a classic small town photo. "Everyone loves a parade" and today's 1950s lead image shows one underway with the local Chamber of Commerce float being towed by a Packard convertible. Behind the festivities is the local Ford Dealer's A-1 used car and truck sales lot with spectators cars parked in the front row.
As is the usual practice in this series, we ask our readers to tell us the year, make, and model of all of these vehicles along with anything else of interest in the photos. You can look back on all the earlier parts of this series here. The photos are via This Was Americar.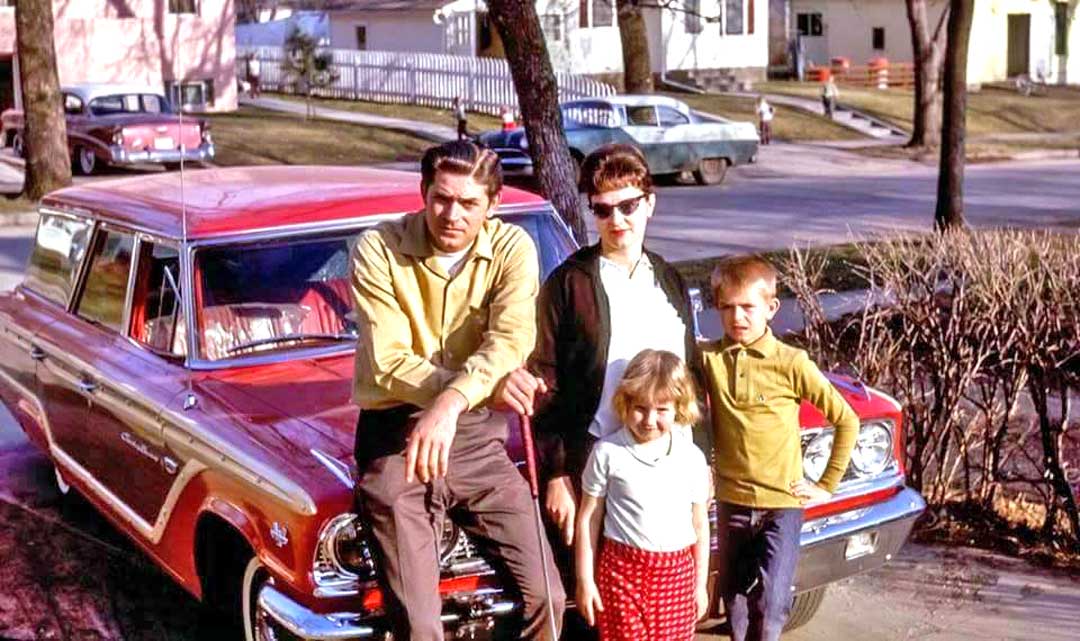 A new car photograph with a family posing with a mid-1960s Ford wagon that appears to be loaded with options. Note the protective clear plastic bag still on one of the bucket seats?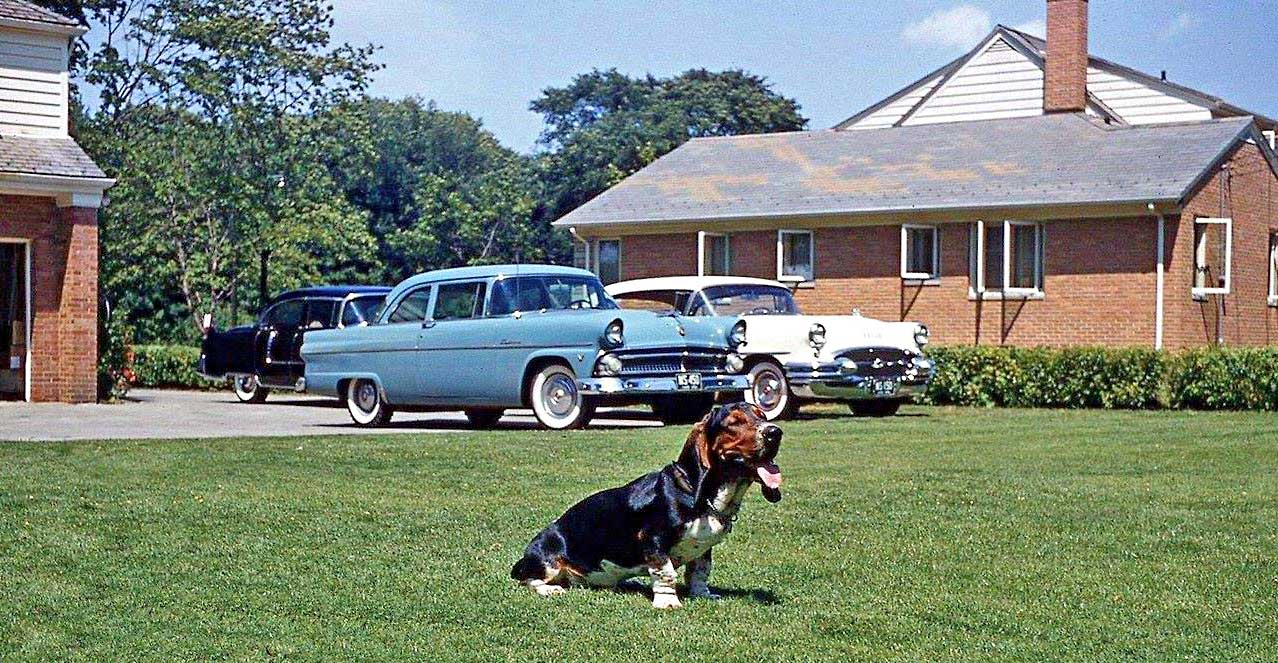 Someone's prized Basset Hound appearing like it was photographed at a summertime family get together. In the background is a trio clean-looking late model cars.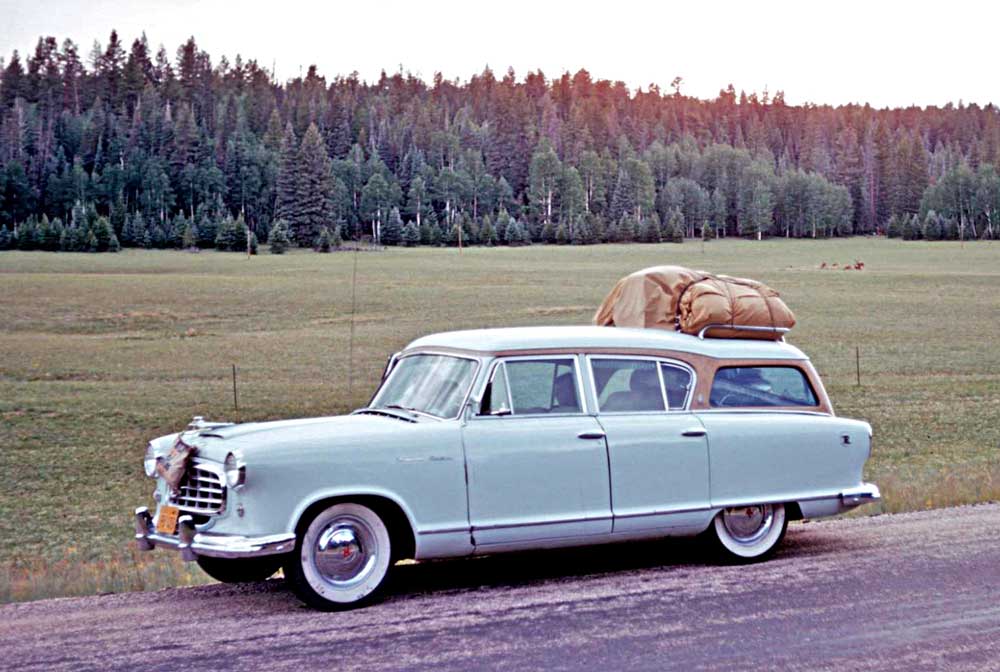 Before there were minivans station wagons were used for the family car, and this 1950s Nash appears like it was being used for a camping trip.