Today's image, dated 1960, takes us "Deep in the Heart of Texas" to the City of Austin, the State's Capitol. The view is of a 2-J Hamburgers Drive-In that added a Colonel Sanders Kentucky Fried Chicken franchise to its operation. The 2-J burger chain began operations at some point in the early fifties or before. Tell us what you find of interest in this photo.
View the preparation of 2-J burgers that includes an automated hamburger press. The photograph by Neal Douglass is via The Portal to Texas History courtesy of the Austin History Center, Austin Public Library.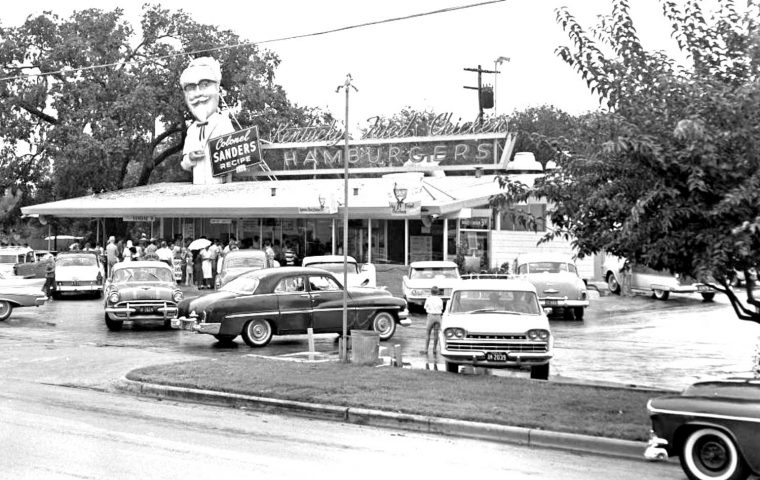 Enlargeable views of the 2-J Hamburgers and Kentucky Fried Chicken Drive-In.