Number One-Hundred and Five of the Kodachrome Image Series begins this week with a photograph which could have served as a perfect study for a fifties painting titled "American Gothic II." The image shows a couple posing with an early-1950s Chevrolet four-door sedan loaded with accessories, and other than a little bit of dust on the rear bumper is perfectly clean and polished.
As is the usual practice in this series, we ask our readers to tell us the year, make, and model of all of these vehicles along with anything else of interest in the photos. You can look back on all the earlier parts of this series here. The photos are via This Was Americar.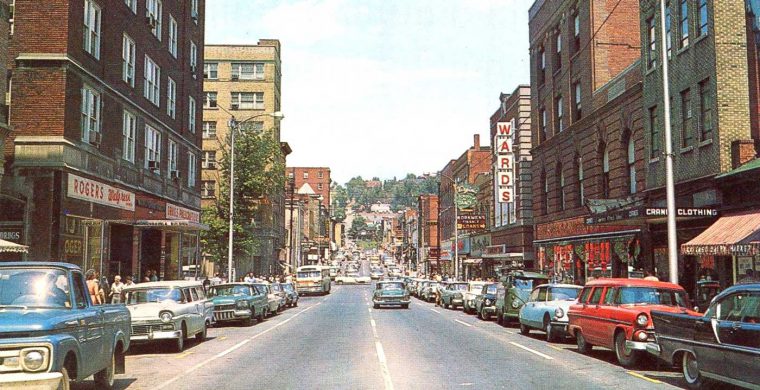 An early-1960s city street scene loaded with parked vehicles; can anyone identify the location?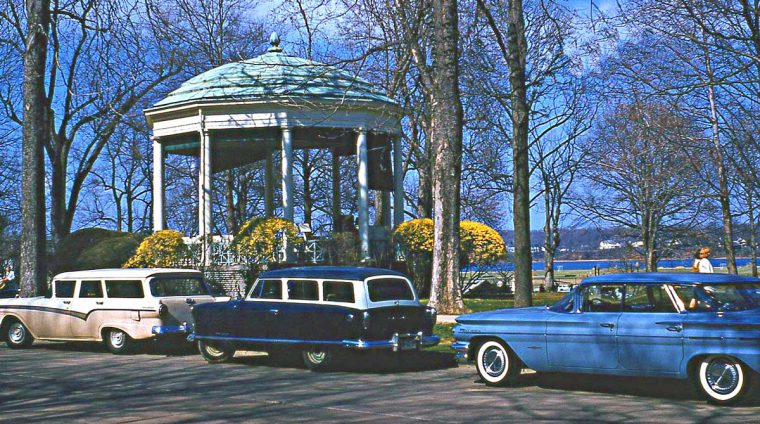 A pair of 1950s station wagons and a later four-door hardtop in a peaceful springtime setting.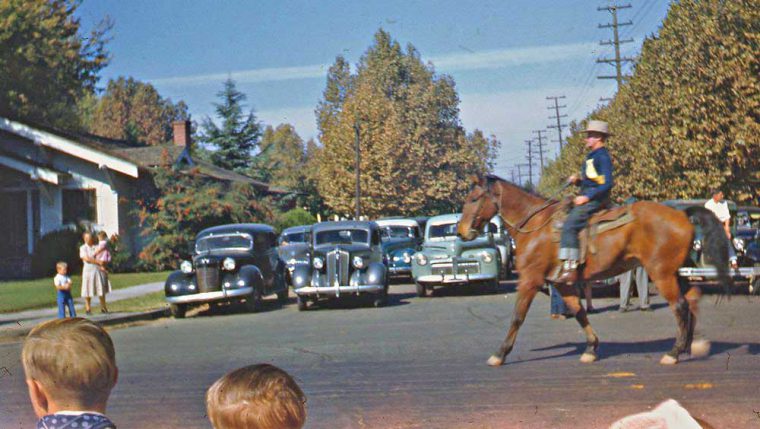 And finishing up here we have a view of pre-war cars parked while a parade is passing by.