Part of operating a new car dealership has always included having an up-to-date service department manned by expert mechanics, and back in time, indoor storage for new autos. The left-hand side of this staged image shows a service bay filled with a variety of different makes of automobiles and one truck in for service.
Back in the late-1920s, it was common to overhaul a vehicle's engine, clutch, and transmission and some of the cars in the line-up here are apparently having this sort of service work performed on them. The roadster in the foreground is a circa-1925 Buick Six equipped with overhead valves and four-wheel brakes.
In the background is a number of new late-1920s touring cars which are stored in an interesting double stacked arrangement to save on floor space. Note that at least three of the cars have whitewall tires and the first car in the upper row has double wide whites. If any of our readers can positively identify these new automobiles, then the make of cars handled at this sales agency will be known.
Tell us what you find of interest in this series of images courtesy of the University of Oregon Library. View over three-hundred other vintage garage and car dealerships in our earlier coverage.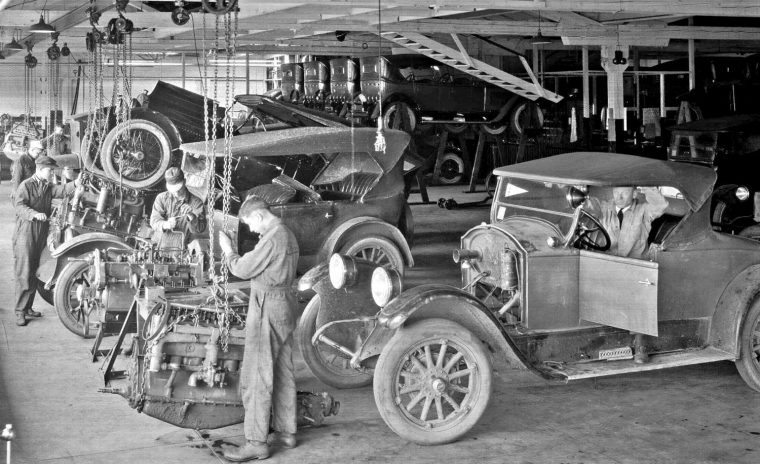 Enlargeable views of the new car dealer's service and storage departments.