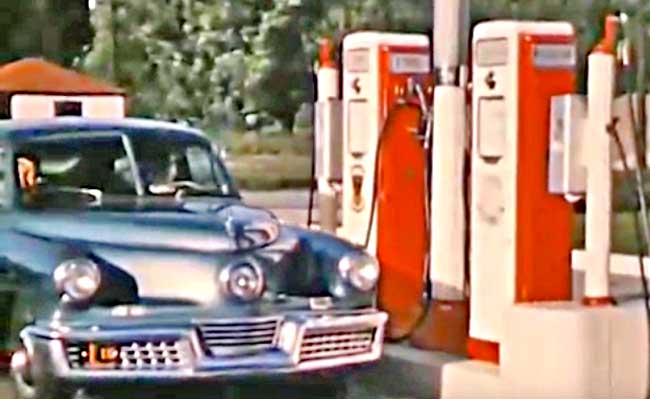 Today's feature contains a pair of videos of short films produced for the Public Relations Department of the Tucker Corporation. Part I of Tucker "The Man and the Car" tells of his early life experiences and his connections with automobiles.
The knowledge Tucker learned earlier led up to him designing the 1936 Tucker military "Combat Car," which was capable of speeds as high as 100 mph and is covered in the film. This machine was equipped with both a "Tucker Turret" and also a machine gun of his own design. The last half of the film covers the introduction of the new "Tucker 48", and some of the details of how the Tucker car was designed, styled and constructed.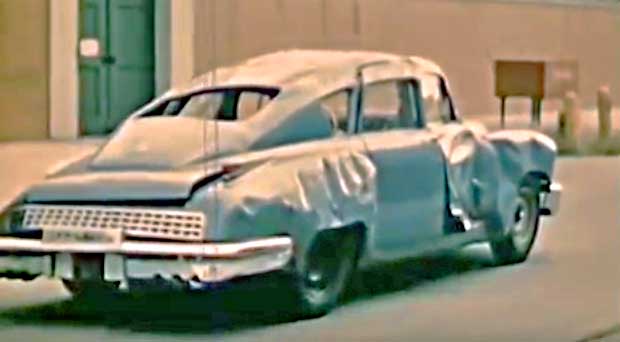 Tucker test car that rolled over three times at 95 mph and was able to be driven away after a tire change. It is reported in the film that the driver only suffered one scratch and the "48's" structure remained intact.

 
Part II begins with his connection with racing car designer and builder Harry Miller, and the "Preston Tucker Rear Engine Special" race car. Testing of the "Tucker 48" follows on the Indianapolis 500 Race Track plus scenes of the car out on country roads that lead up to coverage of the futurist automobile's safety and the results of a rollover crash. The remainder of the film tells of Tucker's accomplishments and views of his cars out on the road and race track in action.
Parts I and II of Tucker "The man and the car" are both well worth the time to observe unique period footage of Preston Tucker, and the design and construction of the "Tucker 48." In addition there are scenes of the car being put through its paces during testing out on the road and at the famous Indianapolis 500 race track.