Number One-Hundred and Six of the Kodachrome Image Series begins this week with a photograph showing styling trends of period automobiles, haircuts, and house trailers. A young man with a flattop hairdo is posing in a Corvette, one of a pair of Chevrolet's popular top-of-the-line offerings from the late-1950s. On the far-right of the image is one of the automakers two-door hardtops. In the background is a mobile home finished in a two-tone paint scheme highlighted by polished metal trim with the front end and roof of the trailer set off in a sharply cut and angled pattern.
As is the usual practice in this series, we ask our readers to tell us the year, make, and model of all of these vehicles along with anything else of interest in the photos. You can look back on all the earlier parts of this series here. The photos are via This Was Americar.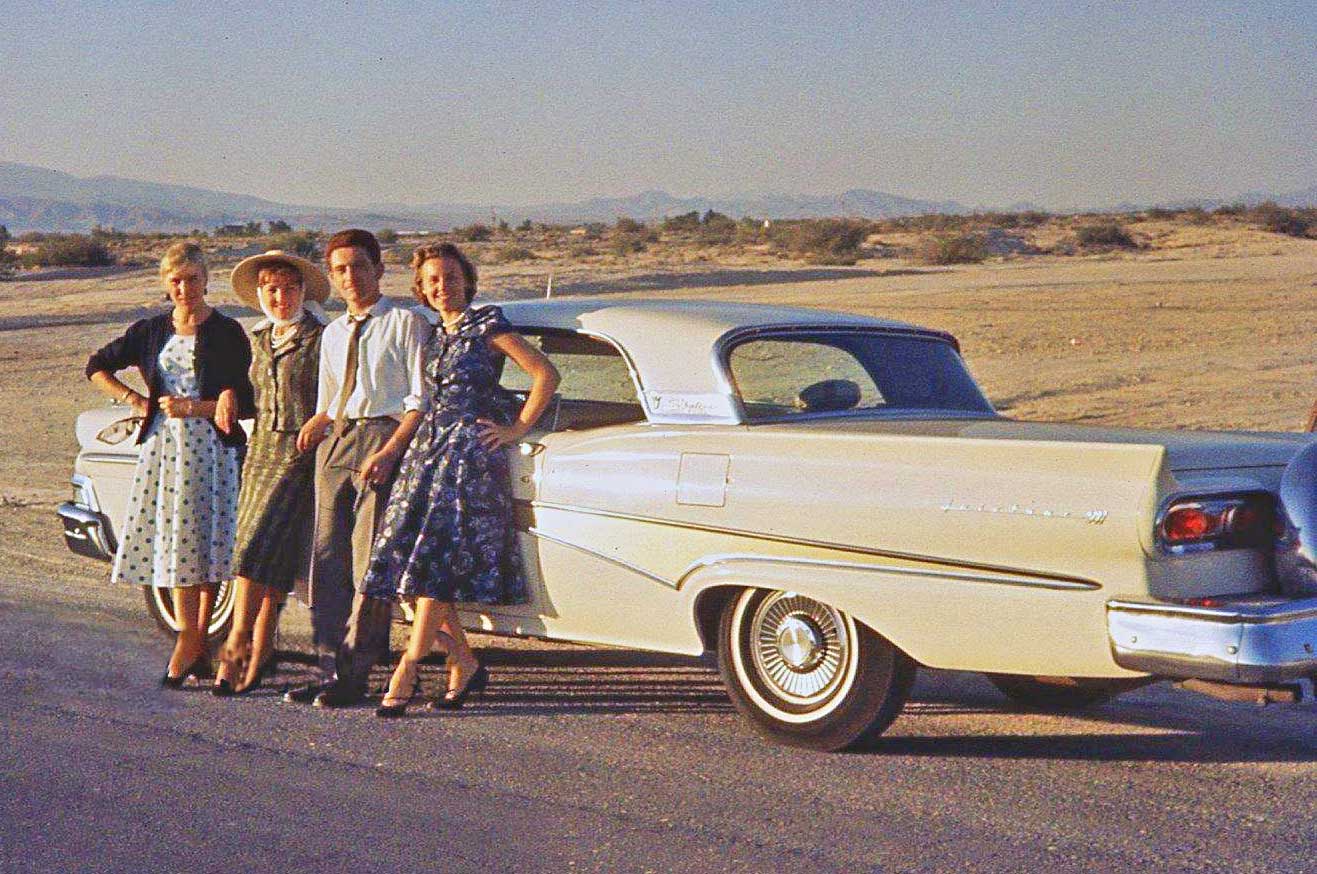 This photo taken in Southern California shows that the Beach Boy's Brian Wilson, and song writer Roger Christian who composed the "Sidewalk Surfin' " song lyrics for Jan & Dean may have gotten the line "two girls for every guy" wrong? We see three here.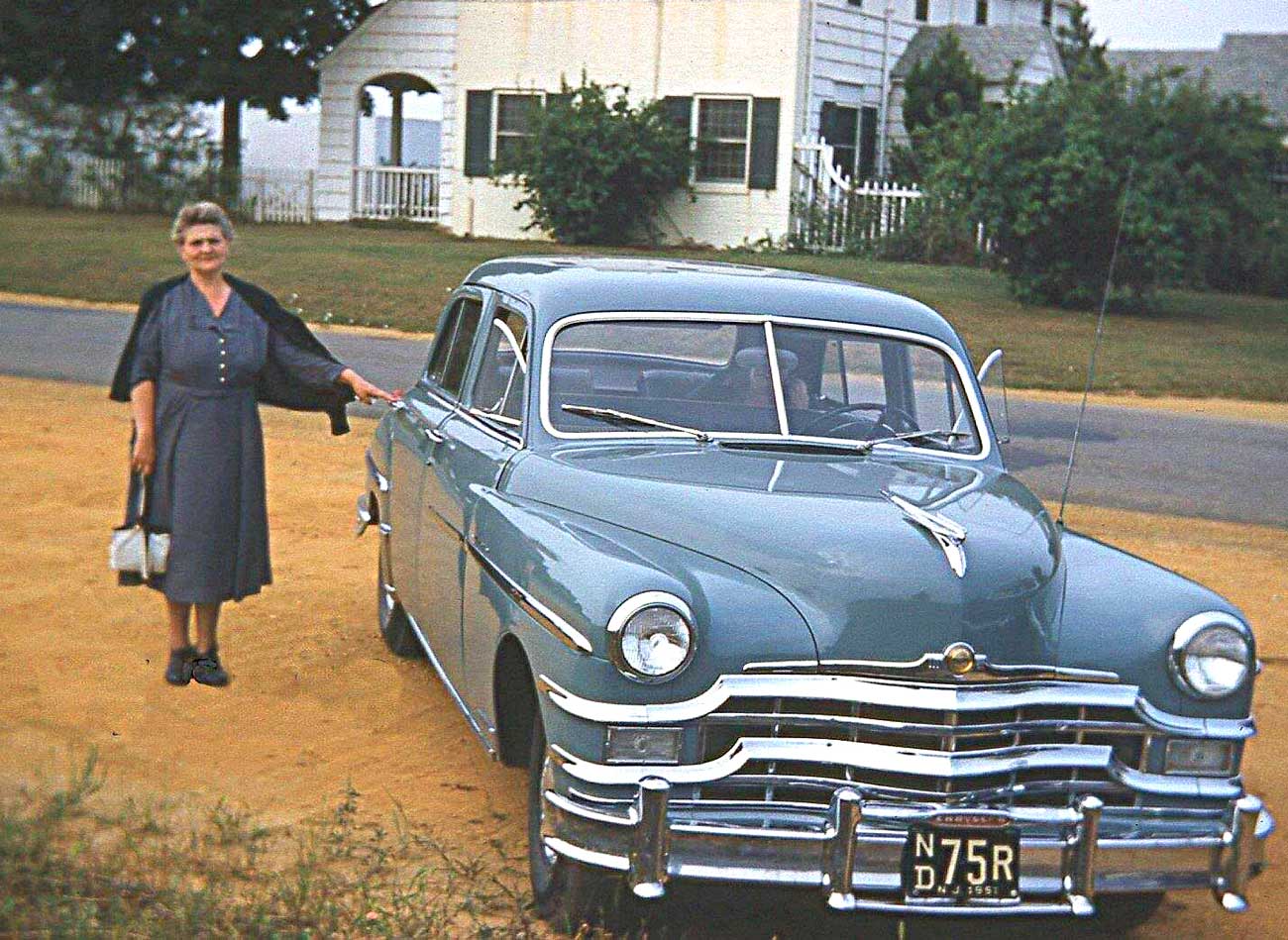 This scene shows an older woman posing with a big blue Chrysler sedan wearing New Jersey 1951 license plates.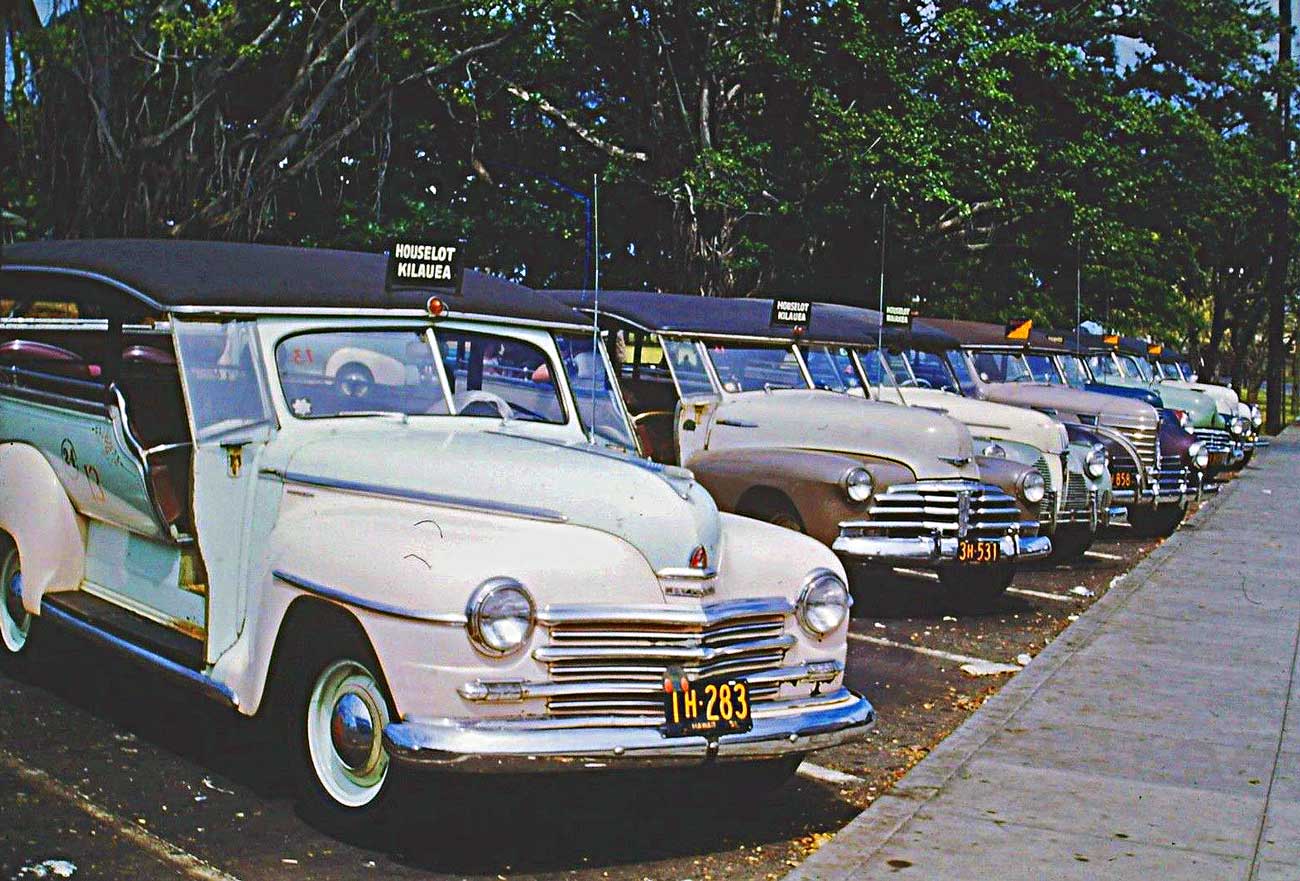 This scene photographed during 1951 in Hawaii shows a number 1930s and 1940s cars re-bodied apparently for the purpose of showing perspective buyers house lots in Kilauea. Besides identifying the make and year of the cars, tell us the name used on the Islands for this type of open coachwork.