Today's feature contains three circa 1905 to '06 images that all relate to garages in some way. The first photo was taken in front of the Carlton Garage and Repair Co. Research in period trade magazines has resulted in finding that the firm was located in the Prospect Heights neighborhood in Brooklyn, New York, at the intersection of  Saint Marks and Vanderbilt Avenues; the building has not survived.
In the 1905 to '10 period the Garage sold Winton, and Corbin automobiles, and possibly the Lozier car which was manufactured at the time in Plattsburgh, New York. The open-fronted limousine in the photograph is a circa '06 Lozier and may be a 45 h.p. Model "D"; a smaller 35 h.p. car and a larger 60 h.p. model were also offered. The vehicle's very unusual wheels appear to be constructed with metal spokes that are fastened to clincher rims with a clamp and two bolts.
Tell us what you find of interest in this set of three photos. You can learn more about the exceptional Lozier automobile in earlier articles here at The Old Motor. The photographs are courtesy of the Detroit Public Library.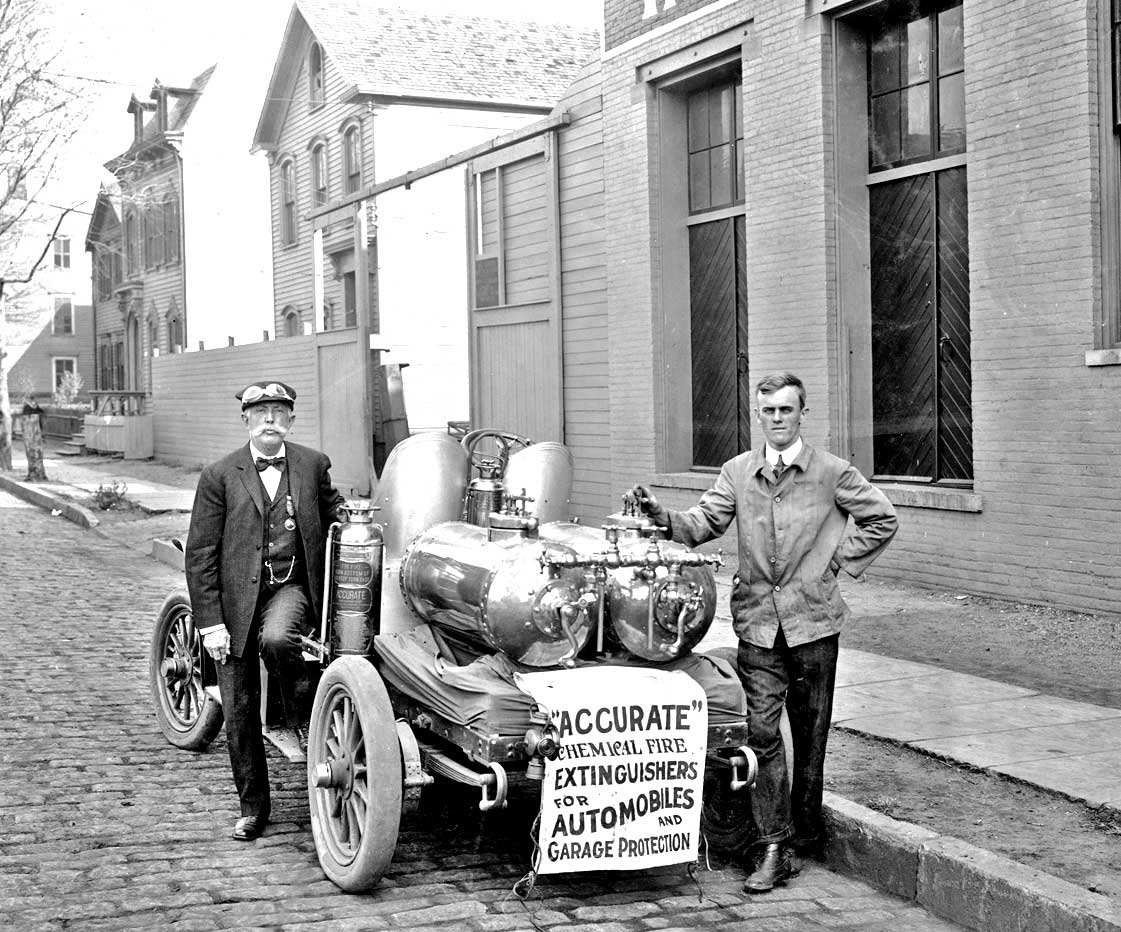 This photo dated 1906 shows an automobile by an unknown maker used for the promotion of the "Accurate" Fire Extinguisher. Many early fire departments used a similar fire fighting rig that at the time was referred to as a "Chemical Car."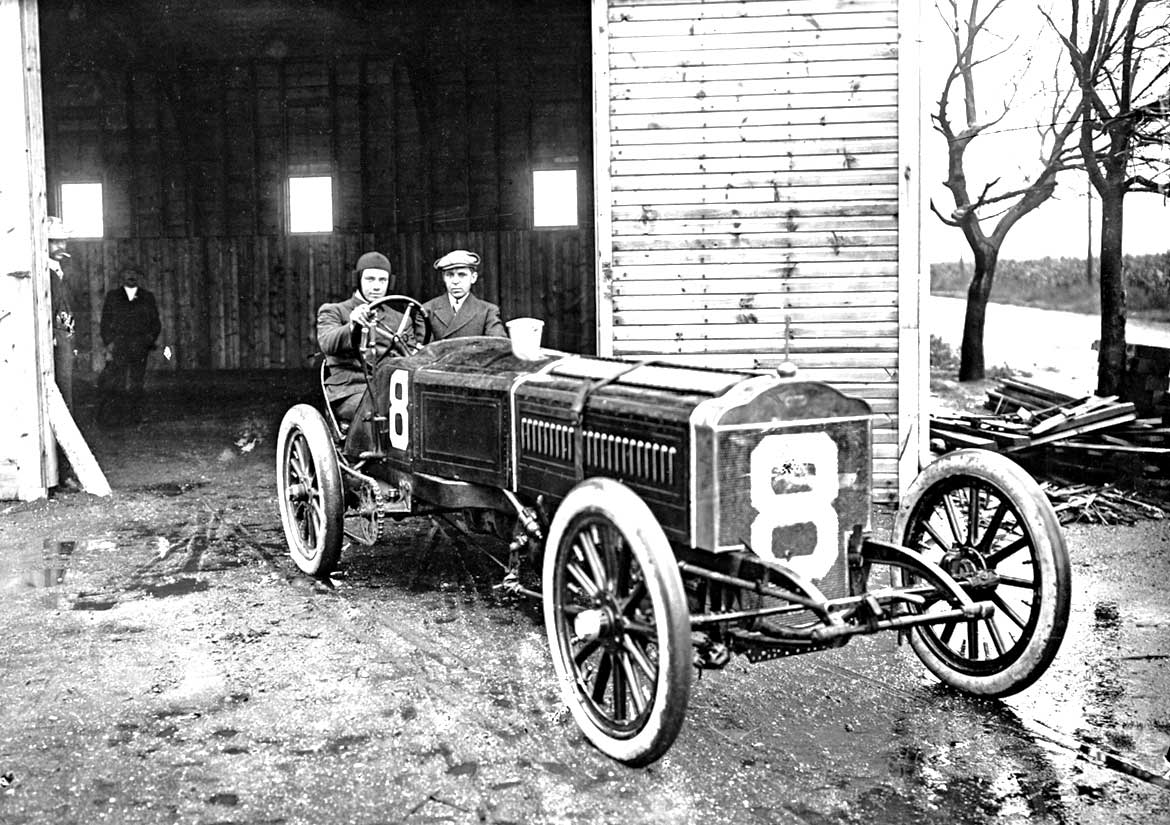 We finish up today with a 1905 Thomas racing car with a 750 c.i. 60 h.p. six-cylinder 5.38-inch bore x 5.50-inch stroke engine; the long wheel-based car had a lengthy 96-inch hood. It ran in the 1905 Vanderbilt Cup Elimination Race but was not chosen to run in the main event.