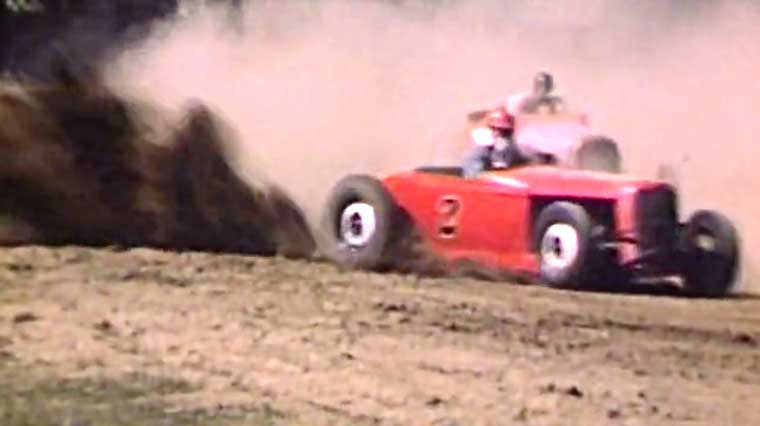 Greg Brotherton, a Washington State roadster racer directed a very enjoyable and unique thirty-minute documentary film about an old time midget racer that we will share with you this upcoming Saturday.
Today's feature contains a very interesting short 2:18 video, "No Race Track There" of Hot Rod Races that Brotherton attended in 1948 which were held in Sultan, Washington and filmed by cinematographer Gabriel Miller. Sultan is a small town that is located forty-miles northeast of Seattle, where the crude and short dirt track was carved out of a farmers field with a bulldozer. Spectators could view the races from a hillside just beyond the edge of the little "Bullring."
Take a few minutes to view today's short and fascinating video produced by Brotherton and found via The Roaring Roadsters. Check back in on Saturday to watch the documentary.