Number One-Hundred and Eight of the Kodachrome Image Series begins this week with a couple from Virginia posing with an early-1950s Cadillac convertible. Back in time being able to purchase one of these status symbols brand-new signified that you were very successful in life and had arrived. Tell us what you know about this particular example.
As is the usual practice in this series, we ask our readers to tell us the year, make, and model of all of these vehicles along with anything else of interest in the photos. You can look back on all the earlier parts of this series here. The photos are via This Was Americar.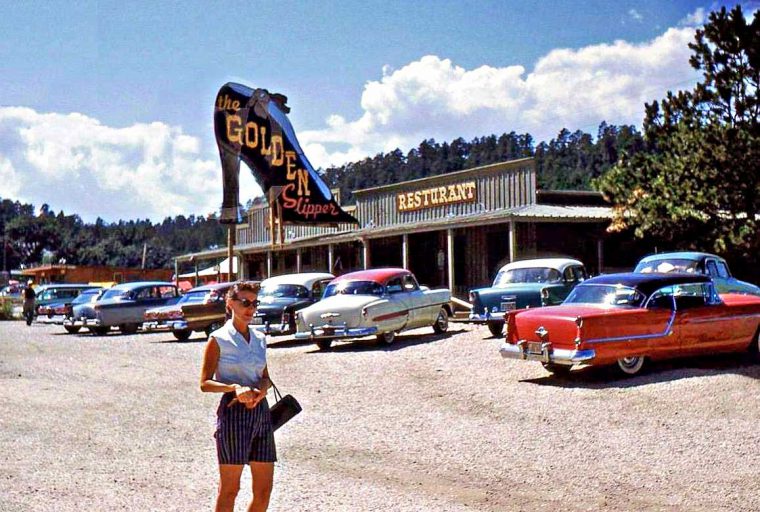 This Golden Slipper Restaurant photographed in the late-1950s apparently was located at popular tourist spot. Can anyone tell us more about it?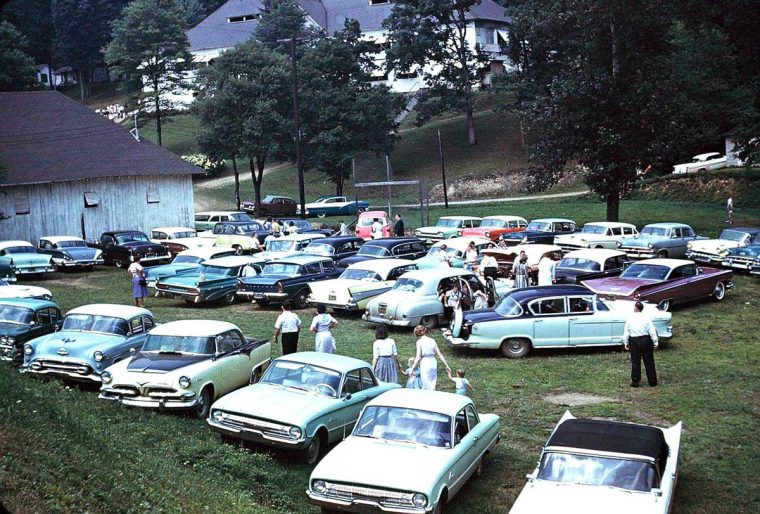 An early-1960s image filled with period cars, and people who apparently were attending some sort of a function at a hall up on the hill behind this parking lot.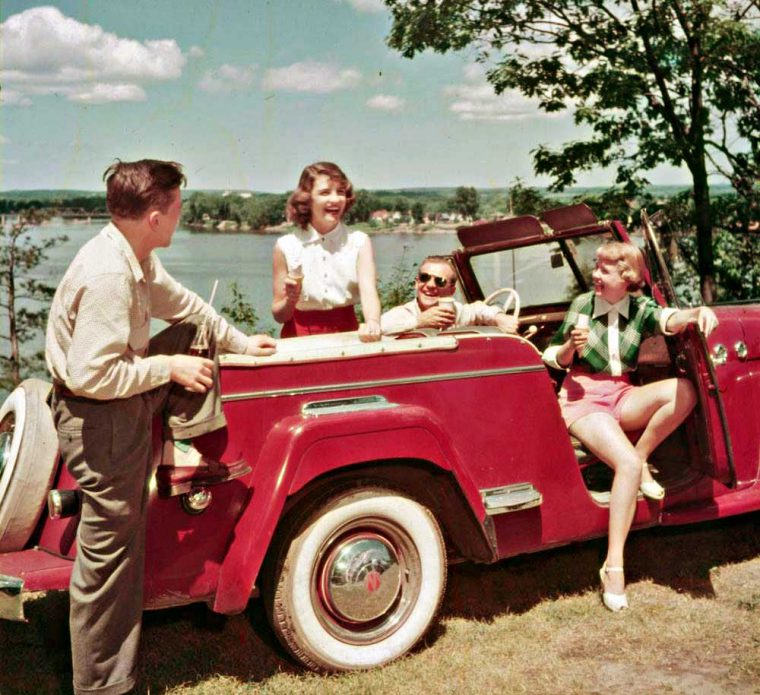 This photograph appears to be a summertime lakeside publicity shot of some sort using a popular sporty two-door open car designed by Brooks Stevens as a prop.