Number One-Hundred and Nine of the Kodachrome Image Series begins this week with a young couple from New York State posing with a late-1940s Pontiac sedan. The postwar four-door, like many of the cars built just after World War II, is a rehashed version of the 1942 model with a new grille and other changes. It appears the twosome are visiting mom and dad in a somewhat upscale new housing development, and a younger brother has photobombed the image.
As is the usual practice in this series, we ask our readers to tell us the year, make, and model of all of these vehicles along with anything else of interest in the photos. You can look back on all the earlier parts of this series here. The photos are via This Was Americar.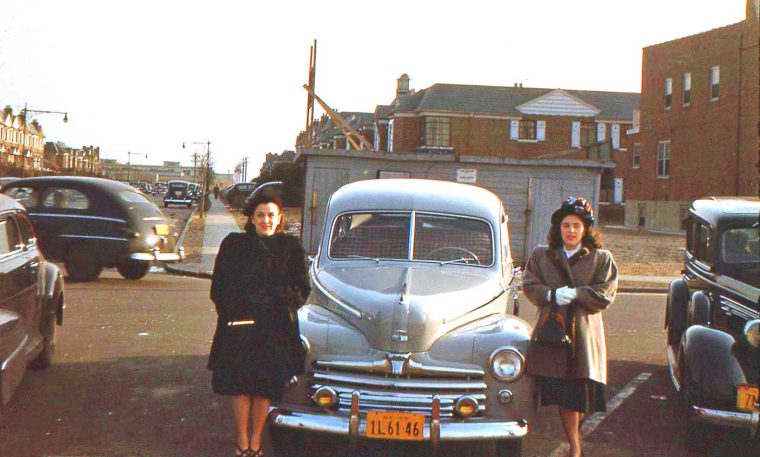 This appears to be a new car image with a mother and daughter posing with a new Ford; note the plaid seat covers. The setting looks like it is in one of the Boroughs of New York City.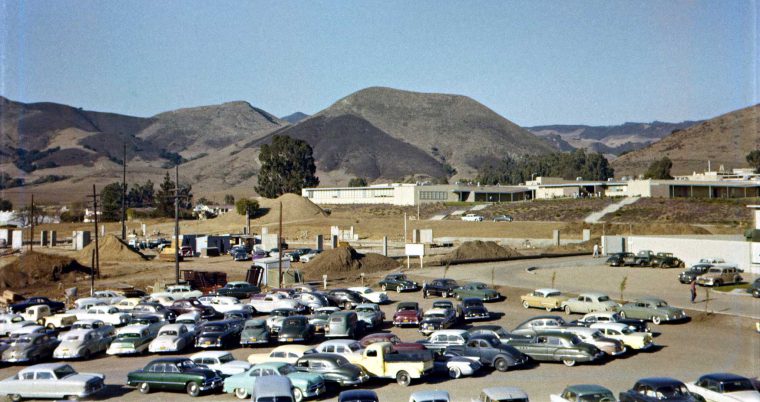 This photo should keep you busy for a few minutes, as there are vehicles dating from about 1930 to the mid-1950s and one sports car.
This 1950s Pontiac station wagon on a road trip is wearing a 1961 Kansas centennial license plate. Could this be a Standard Oil station and do the "Methyl" signs on top of the pumps indicate that an early mix of Methyl tert-butyl ether (MTBE) and gasoline were being dispensed here?