Number One-Hundred and Ten of the Kodachrome Image Series begins this week with a photo of a woman standing by a Cadillac convertible in front of the Stardust Resort and Casino. The parking lot is full of 1950s cars and a some that date to the early-1960s which indicates that this image was taken only about two or three years after the famous Las Vegas hot spot opened in 1958.
As is the usual practice in this series, we ask our readers to tell us the year, make, and model of all of these vehicles along with anything else of interest in the photos. You can look back on all the earlier parts of this series here. The photos are via This Was Americar.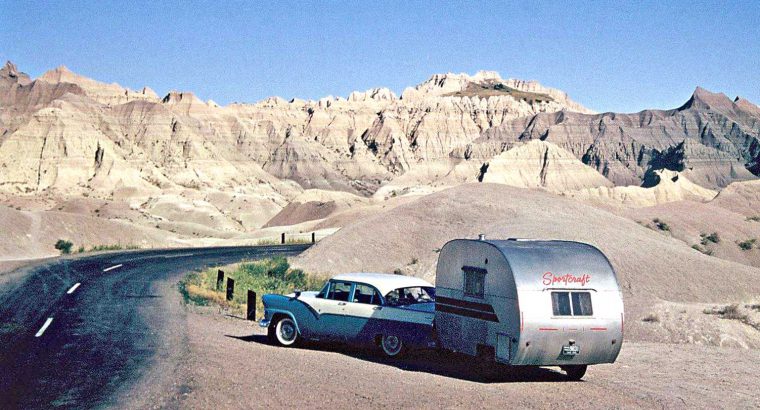 Someone took this vacation photo of their 1950s Ford sedan and Sportcraft travel trailer in a very spot.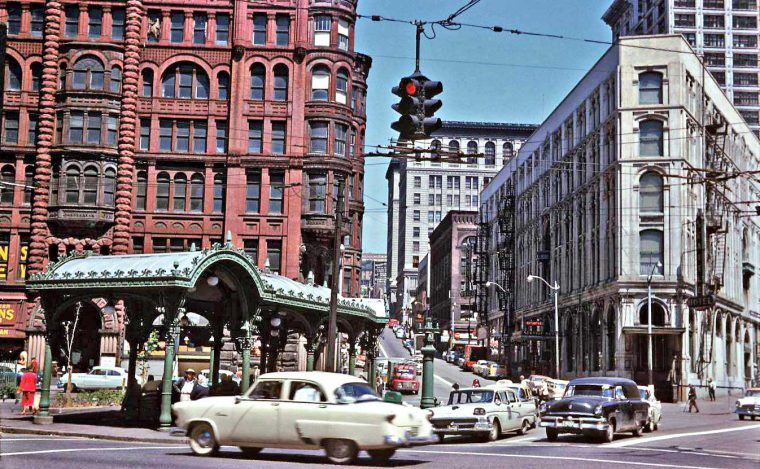 This late-1950s image was taken in an unknown city, can any of our readers tell us where the photo was taken, the names of the streets in this view, and identify the vehicles?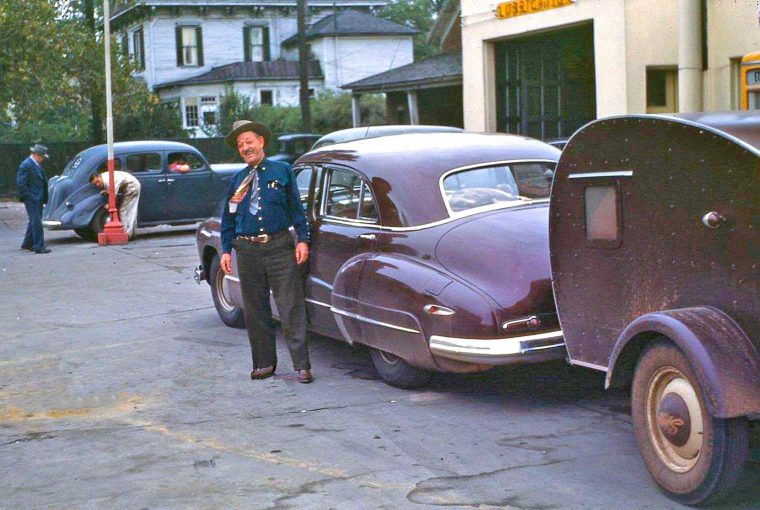 Mr. happy-go-lucky is pictured with a GM sedan and a teardrop trailer, while on the other side of the filling station parking lot is a less than happy man having the collision damage on a Chrysler Products sedan checked out.