Today's lead image literally takes us underground to the Union Square Garage which is located underneath Union Square, a public plaza the size of a city block located in downtown San Francisco; the space is enclosed by Geary, Powell, Post, and Stockton Streets.
The idea to construct an underground facility of this type was first purposed in 1910 by W.P. Fennimore, the president and creator of the Downtown Association due to traffic congestion and lack of parking in the area. Twenty-seven years later the Union Square Garage Corporation, a private enterprise that leased the land under the public space was formed to oversee the planning and construction of the facility. Work began in April of 1941 on the four underground levels containing parking spaces for 1,700 cars and was completed in the summer of 1942.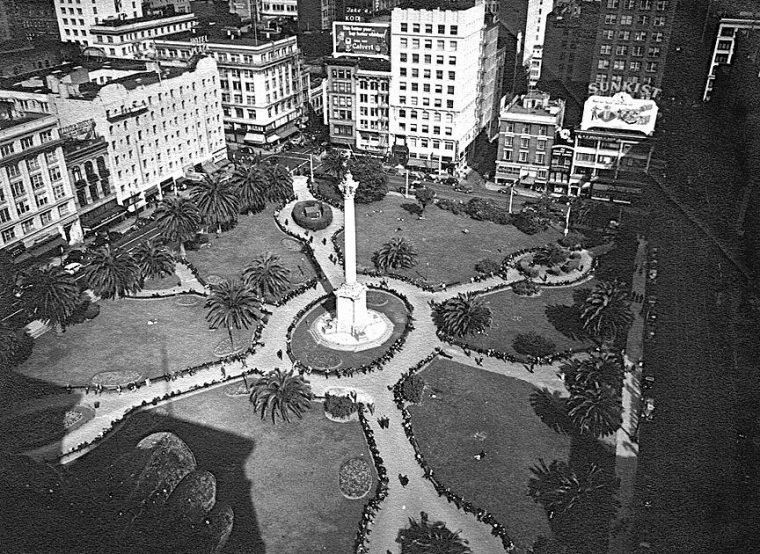 Union Square photographed from one of the surrounding buildings circa 1937.
The enlargeable photo below found via Vintage San Francisco apparently was taken soon after the Garage opened in 1942. The image shows parking valet's about to drive half a dozen cars into the parking spaces in the facility. Tell us what you find of interest in this photograph and anything you know about the year and make of the automobiles.
The complete history of the public space and Parking Garage, now operated by the San Francisco Municipal Transportation Agency, can be learned from "Union Square After 1906" at FOUNDsf the origin of the pre-construction photo of the Square.