We last checked in with photo restorer Patty Allison of Imbued With Hues of Portland, Maine, early in the spring and since tomorrow is the first day of summer, this is an excellent time to view more of her work. In addition to restoring vintage photos, Patty is one of the leading artists in the country, practicing digital colorization.
Patty spends a considerable amount of time on each image she chooses to colorize by researching a vehicle's original color combinations where possible, and then uses the right hues during the process. Her work results in photos that come to life and give us a colorful look back into the past.
The lead image courtesy of the Missouri State Archives contains a circa 1937 to '40 International tow truck that just hooked onto a 1936 Ford four-door sedan.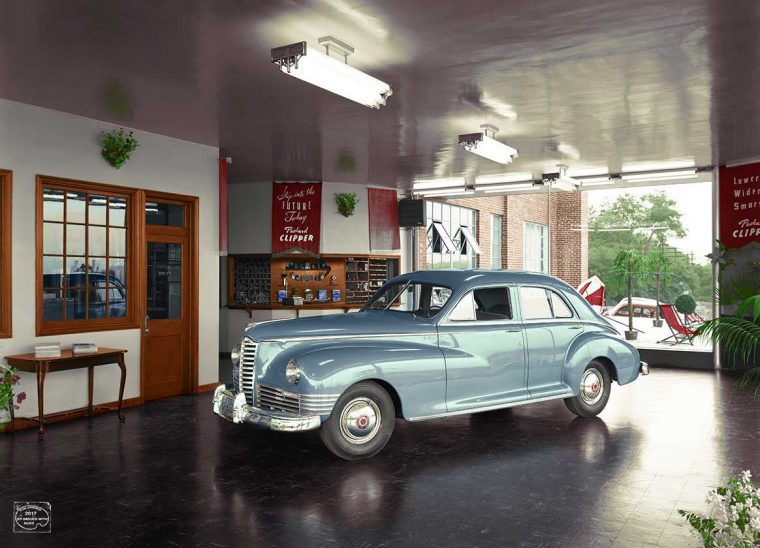 1946 Packard Clipper four-door sedan photographed in Superior Motor's showroom in Washington DC. The original back and white photograph is courtesy of

Shorpy.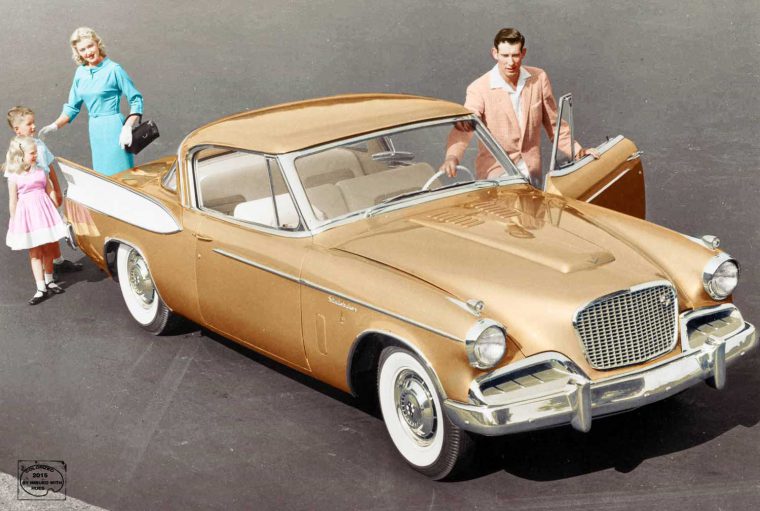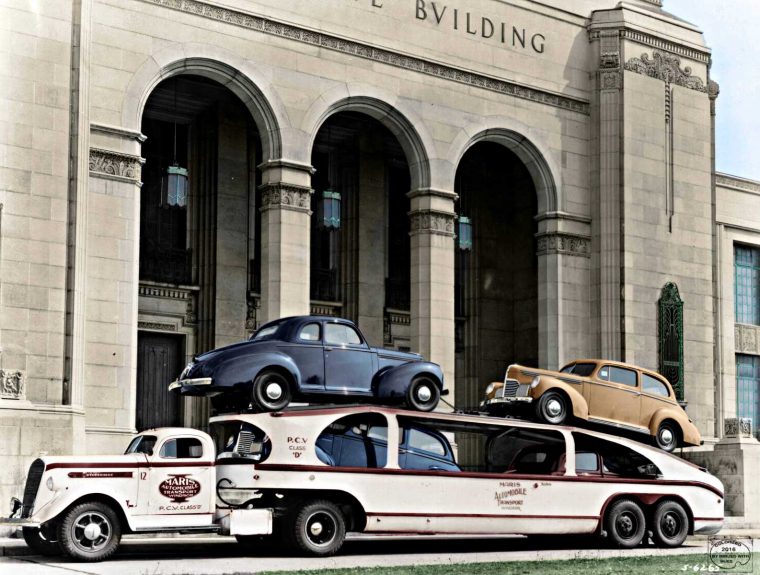 A load of 1939 Studebaker sedans photographed in South Bend, Indiana, were pulled by a streamlined heavy duty Studebaker tractor on a Maris Automobile Transport trailer. The photo is courtesy of the

Teamsters Union.