In Part II of the Sunset Boulevard series, we begin with a view of the Sunset-Vista Market on the west side of Hollywood at 7415 Sunset and North Vista Street. The lead photo above shows a woman about to get out of a Cord 810 or 812 Westchester sedan and a 1934 Ford sedan is right behind her. The open air Market sold groceries and baked goods. The building has not survived, it was torn down and replaced with another structure in 1949.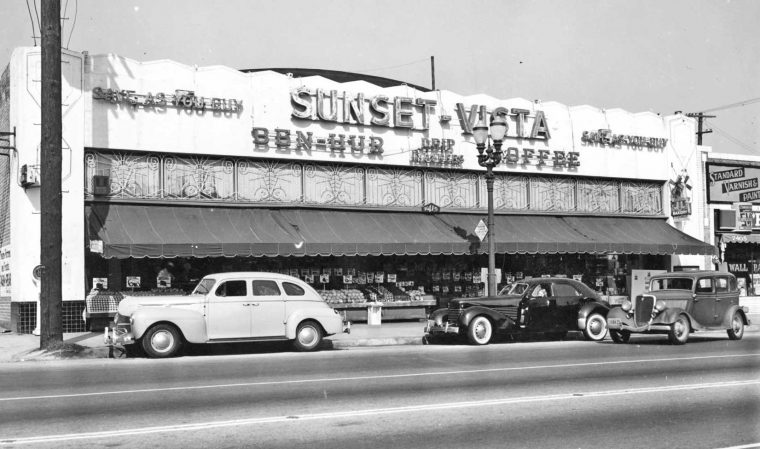 A similar open air A&P grocery store is shown below that is in a multi-use building at the corner Sunset Boulevard and North Fairfax Avenue. To the left of the market is a Thrifty "Cut Rate" drug store and a small department store is located on the right. In the scene are a number of mid-to-late-1930s average automobiles and a refrigerated truck. It appears that the building has survived with a facelift, and today it is a Rite Aid Pharmacy.
Tell us what you find of interest in these photos. You can also look back to Part I in the Sunset Boulevard Series here.