Hanover, New Hampshire is the home of Dartmouth College, a prestigious Ivy League University first established in 1769. The rural college town has never has had a large population, although about ten-percent of its citizens are a part of the academic and administrative staff, many of which earn a relatively high income yearly; this made Hanover a perfect place for Rogers Garage Inc., an automobile dealership which apparently began operations there in the 1910s.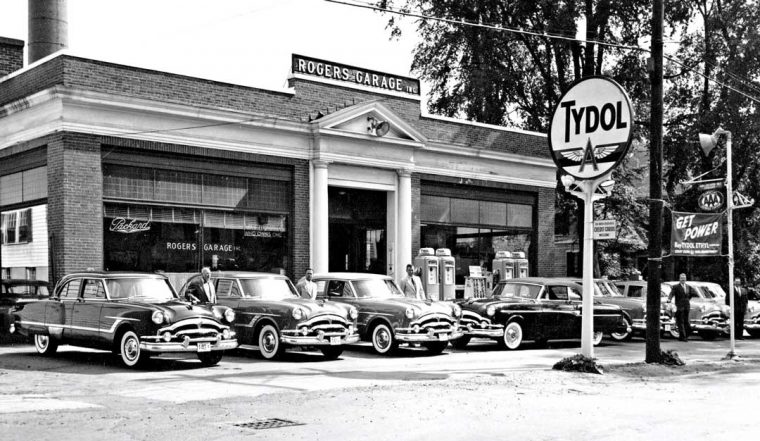 An enlargeable photo of Rogers Garage when it was handling Packards in the early-1950s.
The lead image shows a view of the Garage taken in 1951 or '52 when it was selling and servicing Packards, however it is not known at this time how long the Garage had been handling the luxury cars. At about this time it appears that the management was able to see the writing on the wall indicating that the Packard Motor Car Company was on its way out. Soon afterward in January of 1953, the firm began selling Chevrolets; the Dealership continued selling with the popular brand until it closed in 1965, and the building was later demolished.
Further research shows the operation apparently first started in the teens selling the Reo Car at 18 Lebanon Street in Hanover, its one and only location for the next fifty years.
Tell us what you find of interest in the photographs courtesy of dartblog. If you can tell us more about Rogers Garage please send in a comment.

Advertisement in the Automobile Blue Book 1917 Volume II.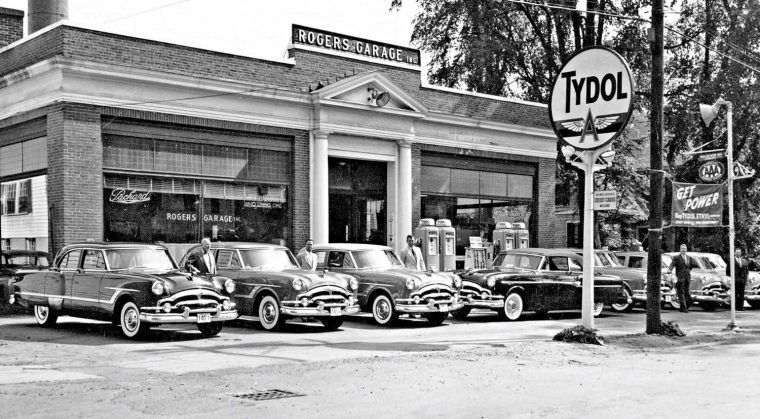 Expandable view of Rogers Garage and salesmen with seven new Packards.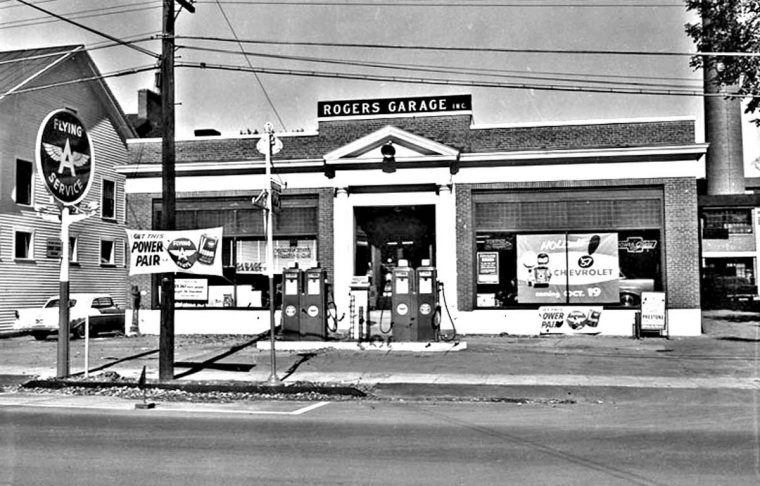 View of Rogers Garage selling Chevrolets in 1956 with the new 1957 models on the way.