Number One-Hundred and Eleven of the Kodachrome Image Series begins this week with a photo of a confident-looking man standing by a blue late-1940s Buick fastback. GM's first Aerodynamic coupe was a concept car Cadillac displayed at the 1933 Century of Progress World's Fair in Chicago; an updated model was first made available to the public in 1936. By the late-1940s when this Buick was constructed the body style was highly refined. Note the Coke-bottle like amber headlight lens' and the curb feelers.
As is the usual practice in this series, we ask our readers to tell us the year, make, and model of all of these vehicles along with anything else of interest in the photos. You can look back on all the earlier parts of this series here. The photos are via This Was Americar.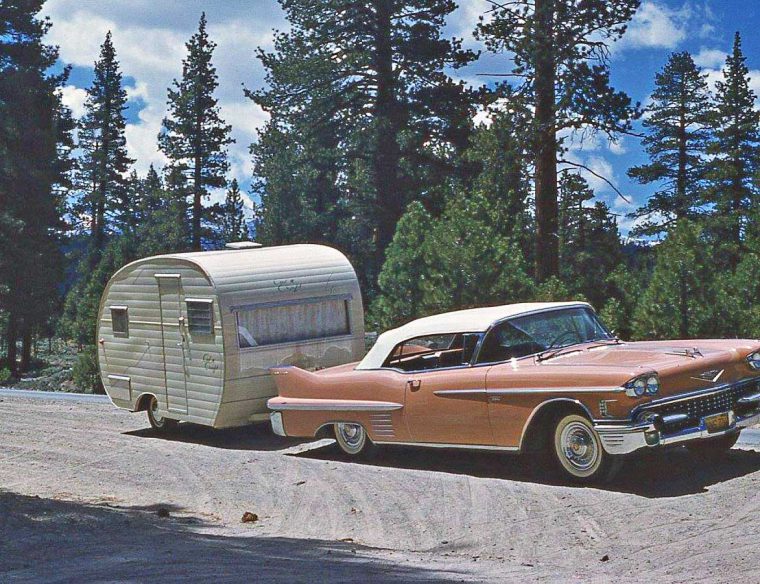 Here is an odd couple; this Cadillac convertible appears as if it is pulling a dingy.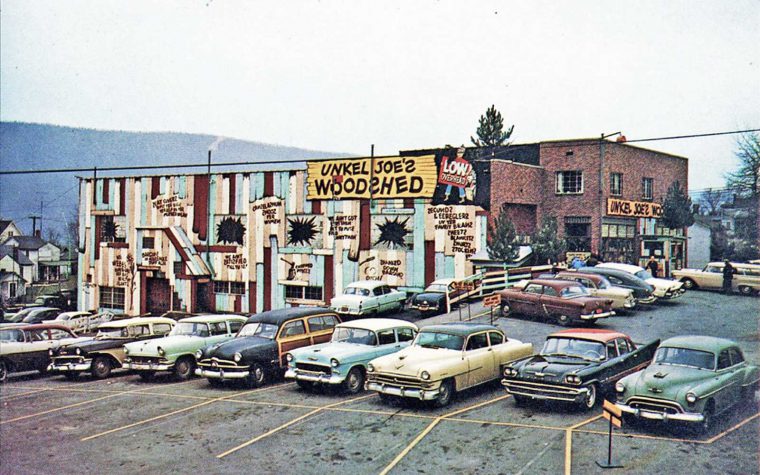 Here is a wide variety of 1940s and '50s cars to peruse at Unkel Joe's Woodshed; where was it located?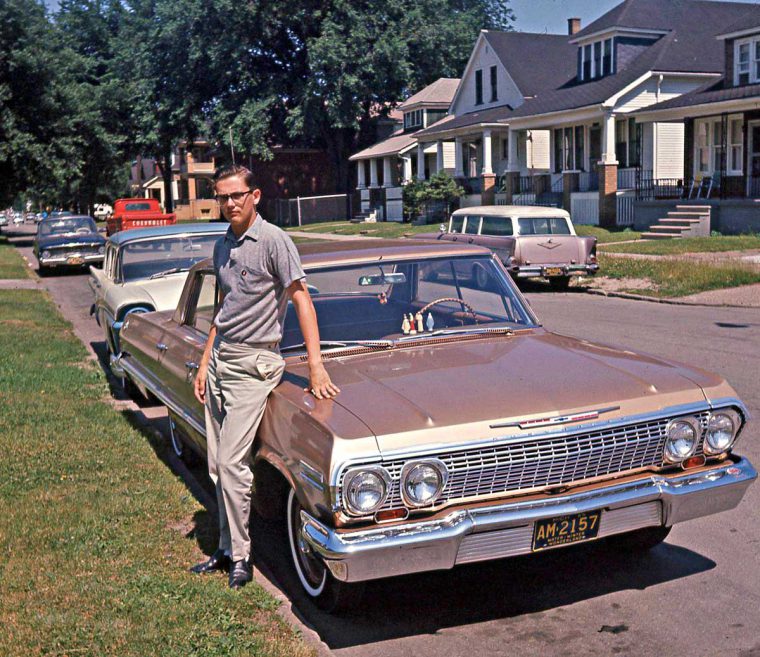 This is one of two images of a father and son posing for photos with this 1960s Chevrolet hardtop.