In 1915, six years after the Model "T" first came on the market, inexpensive used or wrecked Ford's were being converted into racing cars and speedsters. The Peoria Accessory Co. of Peoria, Illinois, introduced a new Ford racing body on the market in 1915. Then and now it is considered by many to be one of the most attractive bodies of this type offered for the early Ford chassis ever produced.
Paco described the design as being like those "seen on American tracks during the last summer" and went on to attribute the shape of the tail of the coachwork as being "designed after the Du Chesneau (French) style rear end." The side-by-side seating position in two-man racing bodies of the period did not allow much in the way of shoulder and arm space, and Paco wisely adopted staggered seats that gave the driver enough elbow room to man handle a racing car on the dirt tracks and rough roads of the era.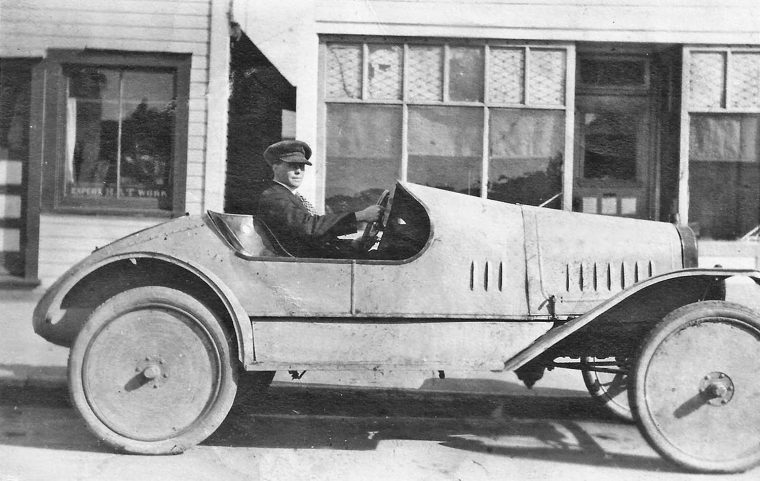 Early pre-1913 Ford Model "T" chassis fitted with a Paco Speedster body, side skirts and wheel discs, the fenders and running boards are standard Ford items of the period.
The 222-pound body was constructed of 20-gauge steel with the sides strengthened by using a double layer of metal; with the skirts that cover the sides of the frame the bodywork cost $125 when introduced in 1915. The speedster shown in the photographs was also fitted with a set of inner and outer Paco sheet metal wheel discs that attached to the felloe of standard Ford wooden wheels with screws and period fenders by the automaker.
The company moved to Galesburg, Illinois in 1917 and was active through 1920; no Paco advertising of any type was to be found in the automotive press past that date which may indicate that the Company ended its operations or manufactured parts and accessories for other firms.
Learn more in the Model "T" Ford Speed and Racing Equipment Series here on The Old Motor.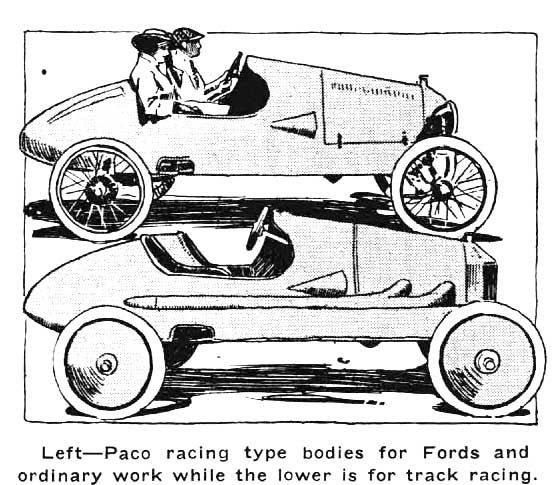 Advertisement in the March 3, 1916, issue of Automobile Trade Journal above, and below in the Motor Age July 10, 1919.