Los Angeles, California suffered through a strike by City transit workers, who operated the streetcars and buses there that began on June 20, 1955. Over a million people who relied on these services either drove their cars, carpooled with others or took a taxi to get to work. The Los Angeles police department reported that automobile traffic was close to one and one-half times more than on a normal on an average day and LA was inundated with cars and taxis.
The lead photo and the enlargeable version of it below show a parking lot operator standing on top of a car in the lot at the intersection of West Olympic Boulevard and South Olive Street in downtown Los Angeles to see if any more spaces were open at the facility.
More photos are visible below courtesy of the USC Libraries. Look for more images of other jammed parking lots and streets in Los Angeles the near future.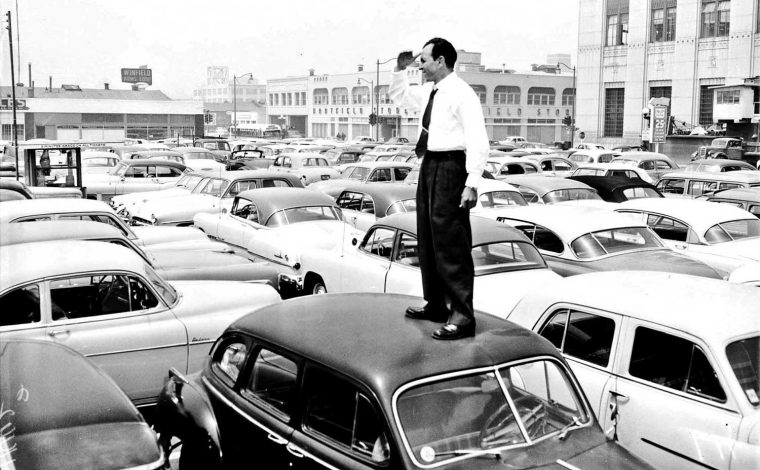 Enlargeable image of the operator and the parking facility at West Olive Boulevard and South Olive Street.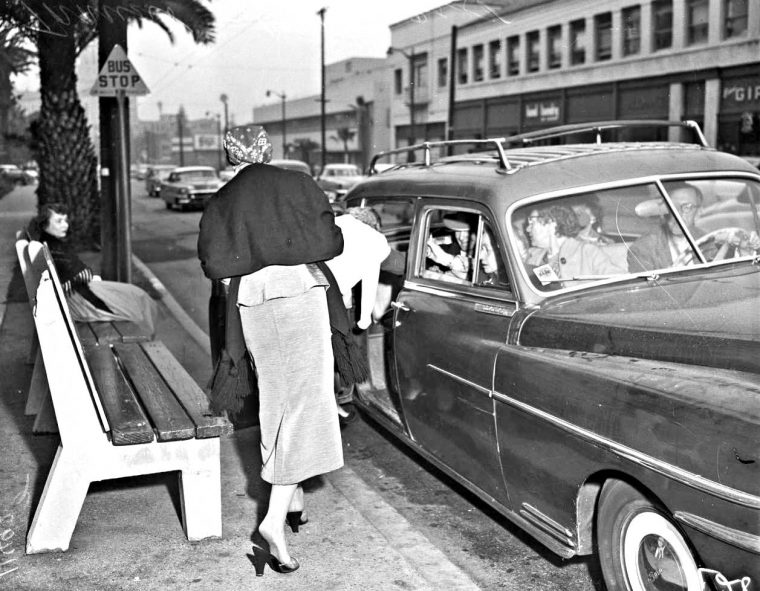 A limousine taking on passengers at a bus stop above, and Los Angeles Transit Department workers below standing in line to vote for the strike.