Number One-Hundred and Twelve of the Kodachrome Image Series begins this week with an early-1960s postcard image of a parking lot next to one of the many large sand dunes and beaches found in various parts of Michigan that are near one of four Great Lakes that surround much of the State. The parking lot is filled with a wide variety of 1950s to early-1960s cars of all shapes and sizes.
As is the usual practice in this series, we ask our readers to tell us the year, make, and model of all of these vehicles along with anything else of interest in the photos. You can look back on all the earlier parts of this series here. The photos are via This Was Americar.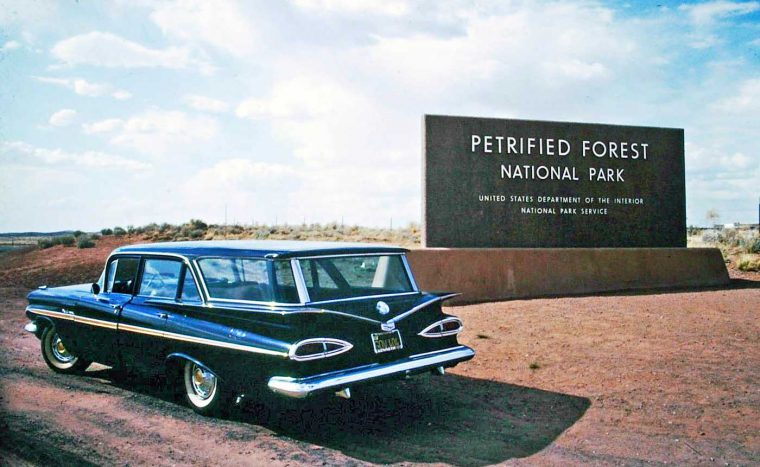 A well-equipped Chevrolet station wagon with a GOV 404 license plate parked at the Petrified Forest National Park in Arizona.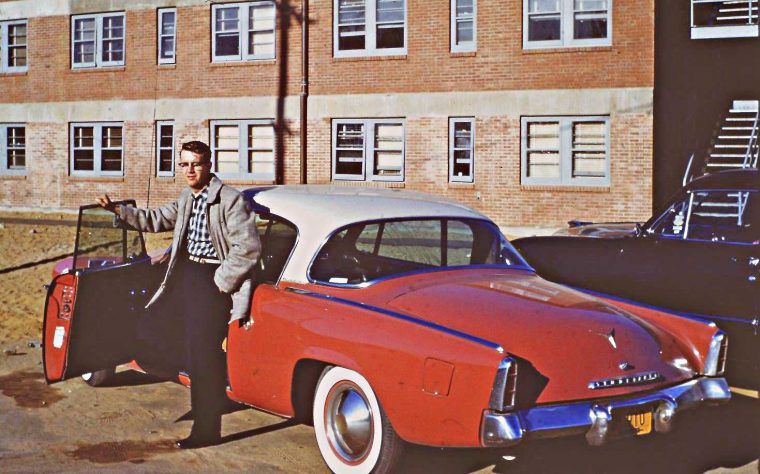 One of the popular early-1950s Studebaker Coupes and a Ford sedan parked behind it.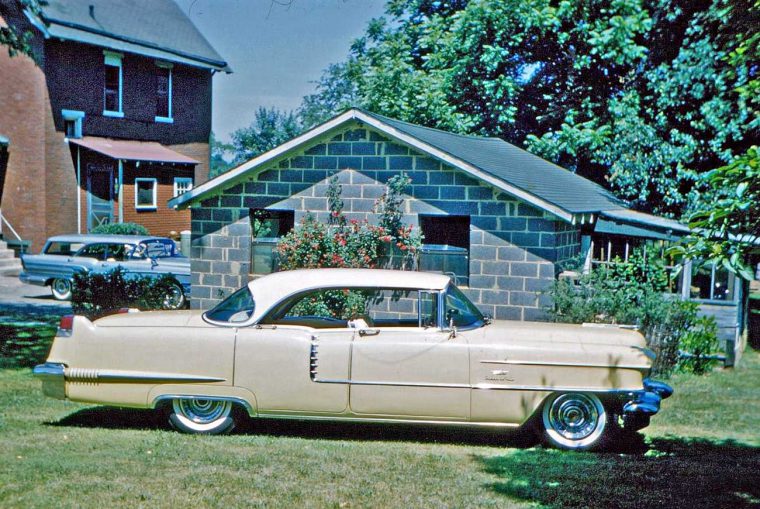 A mid-1950s Cadillac posed for a photograph with a late-1950s Buick station wagon parked behind it.