Number One-Hundred and Thirteen of the Kodachrome Image Series begins this week with an interesting photo that is different from our usual fare and for a change we will identify the cars and the owner.
The five Cunningham racing cars were built between 1950 to '55 by American sportsman Briggs Cunningham here in the US and when constructed three were powered by Chrysler "Hemi" V-8 engines, one with a Cadillac V-8 engine and chassis, and the fifth with a Meyer-Drake Offenhauser engine. Visit our friends at the Collier Collection and scroll down the page to learn more about all of the cars and view more photos. The image is courtesy of the Revs Institute.
As is the usual practice in this series, we ask our readers to tell us the year, make, and model of all of these vehicles along with anything else of interest in the photos. You can look back on all the earlier parts of this series here. The photos below are via This Was Americar.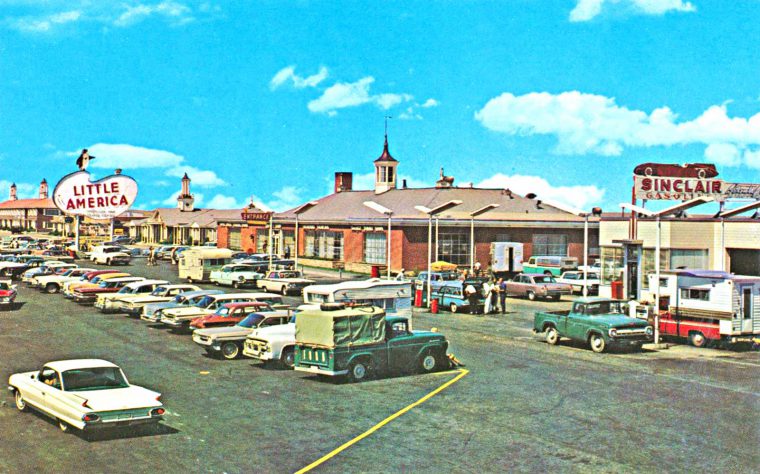 This Little America location served as a travelers oasis in this mid-1960s photo.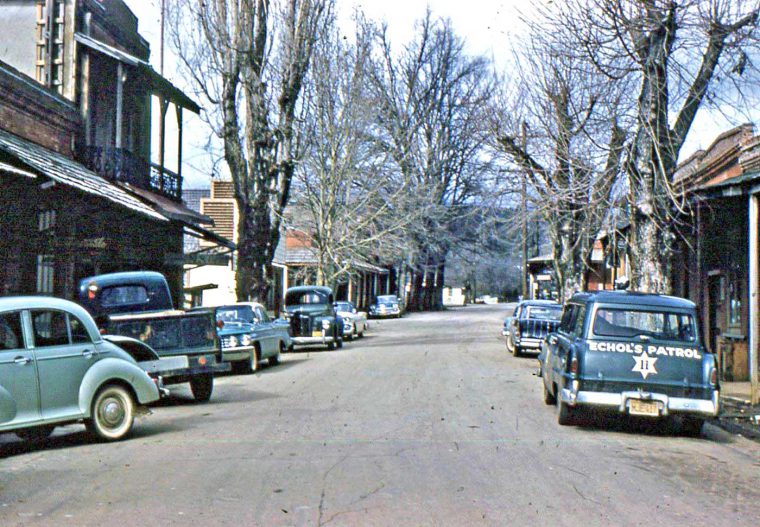 A late-1950s Main Street image with a mix of vehicles, can you identify the location?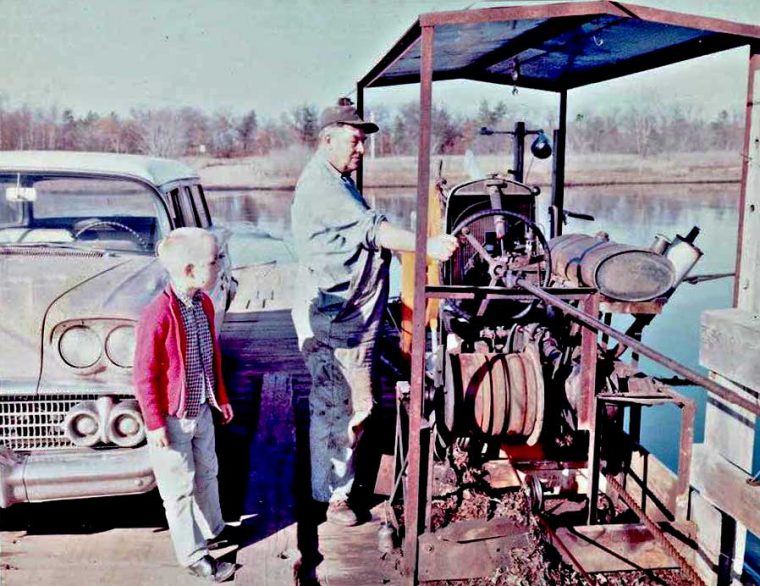 A late-1950s to early-'60s image of ferry boat and its operator on Chippewa River in Wisconsin. Tell us all you know about this winch driven by a circa-1930s power plant.