Recently we featured a 1952 Oldsmobile show chassis at the 1952 Los Angeles Auto Show. Today's post contains three more pre-show publicity photos of displays by Hudson, DeSoto, and Packard accompanied by Hollywood models.
The lead photo shows a Hudson Hornet cutaway car with models Janet Brett and Shirley Buchanan posing for the photo. The Hornet display highlights the Automaker's "step-down" design that includes a lower frame height than other of cars of the period and a passenger compartment which is located down in and between the frame rails. Hudson also showcased its new and powerful 210 h.p."Twin-H" engine with dual carburetors in the show model.
Look back at the Oldsmobile Rocket V-8 show chassis and tell us what you find of interest in this set of photos courtesy of the USC Libraries.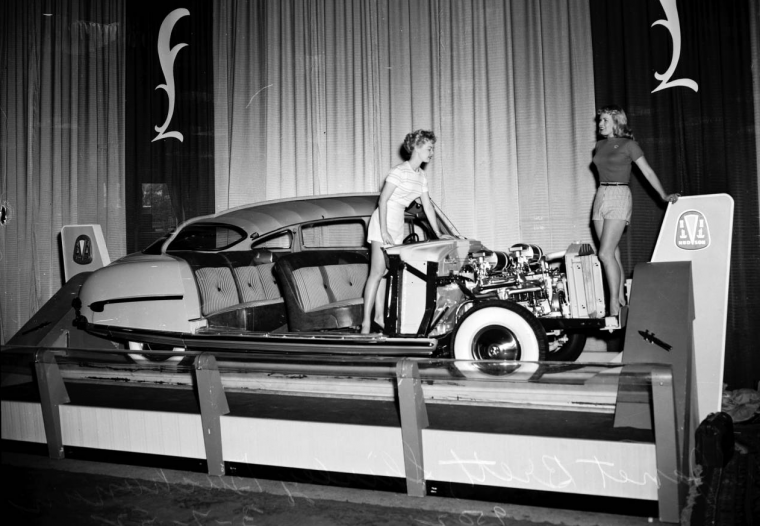 Models Janet Brett and Shirley Buchanan with the 1952 Hudson Hornet cutaway car.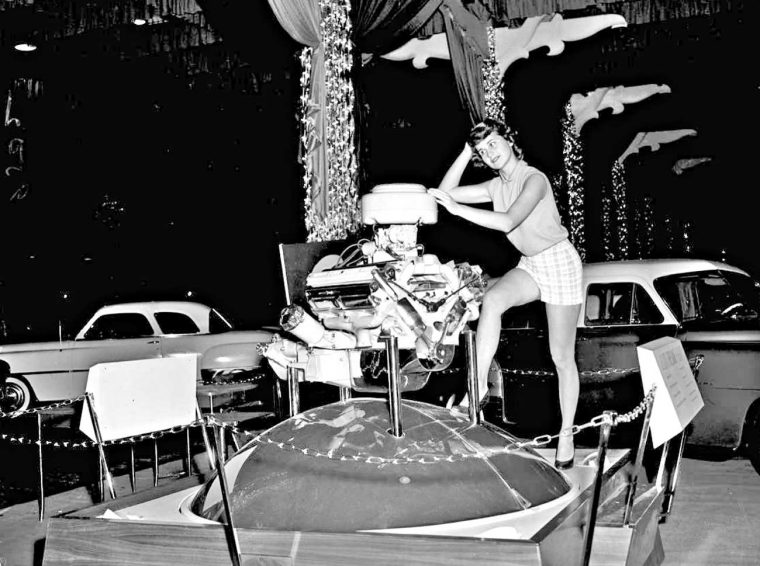 Carla Lauterer and a cutaway DeSoto "Firedome" 331 c.i. hemi-head V-8 that has been reported as being introduced to the public in Chrysler's DeSoto display at the show.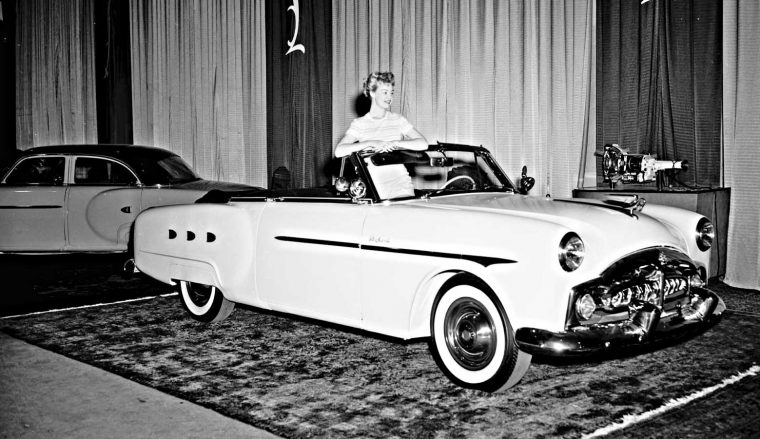 Janet Brett and the new 1952 Packard 250 "Mayfair" convertible that was first launched at the show accompanied by a four-door sedan in this new mid-priced model line. Both rode on a 122-inch wheelbase chassis powered by a "Junior" model 327 c.i. L-head straight-eight with five main bearings.