Summer is in full swing right now, and areas of the Country are experiencing record high temperatures, so it seems like the perfect time to cool you off with this set of images taken in December of 1948. The lead photo and the expandable view of it below are of the intersection of Division Avenue and Hall Street in Grand Rapids, Michigan. Many of the vehicles in the photo are pre-war, but the post-war Oldsmobile Coupe looks like it just rolled out of the showroom. None of the buildings have survived in this recent view of the intersection.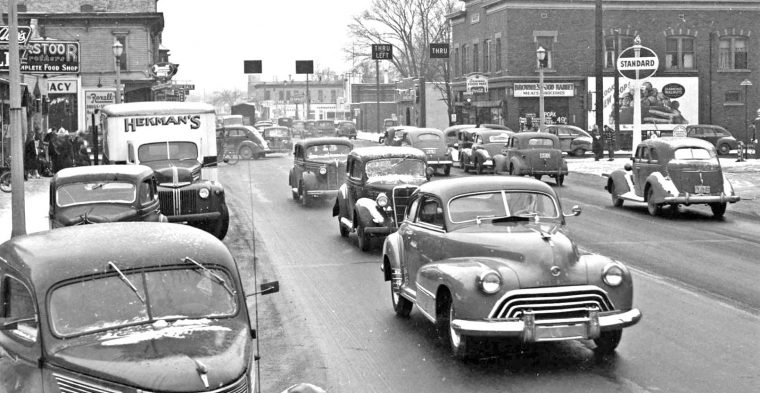 The second view from Grand Rapids below was taken just south of the intersection of Division and Plainfield Avenues with Coldbrook Avenue crossing from left to right. This image contains a larger number of postwar cars and, once again in a recent view of the intersection, everything has changed.
Tell us what you find of interest in the Michigan Department of State Highways images found via Daniel Strohl at Hemmings Daily and courtesy of Seeking Michigan.