Number One-Hundred and Fourteen of the Kodachrome Image Series begins this week with a photo taken at a car dealership of a new car moment with the classic view of the salesman handing over the keys to the happy new owner. There are more than enough clues in the photo to tell us all about the Corvette, the name and location of the dealership, and some of the other cars in the view.
As is the usual practice in this series, we ask our readers to tell us the year, make, and model of all of these vehicles along with anything else of interest in the photos. You can look back on all the earlier parts of this series here. The photos below are via This Was Americar.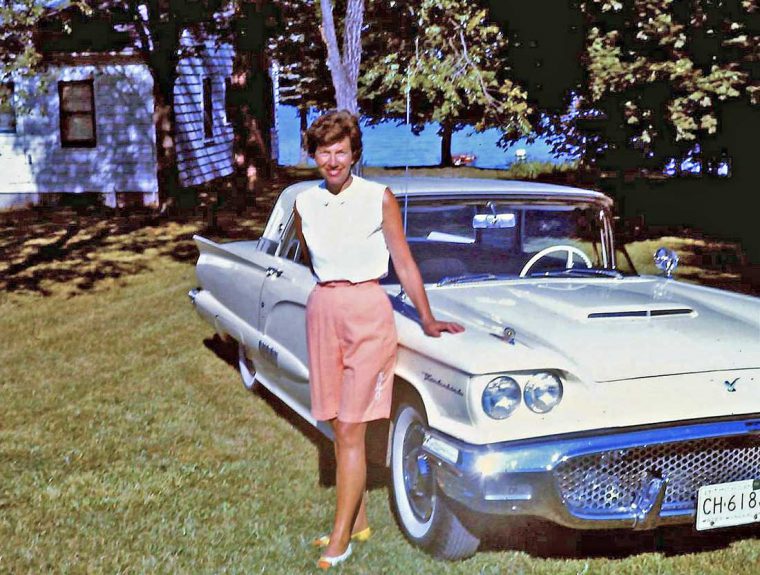 This shot appears like it vacation time at the lake house with the new four-seat Thunderbird.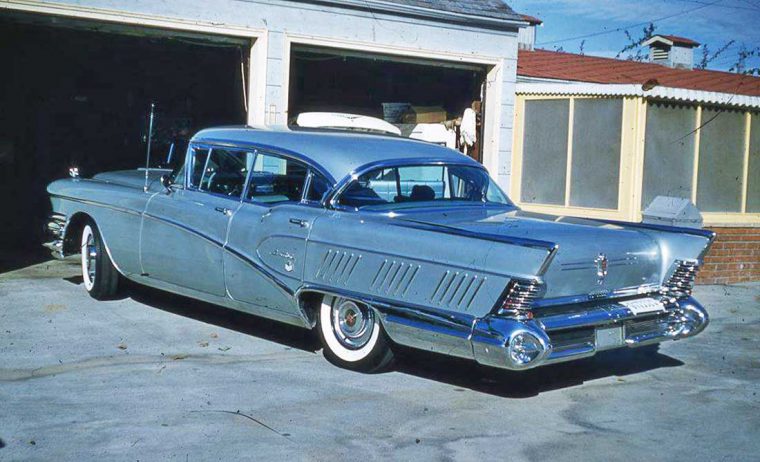 This three-quarter rear view of a new Buick hardtop shows the amazing amount of chrome plated and stainless steel trim used on luxury cars in the late-1950s.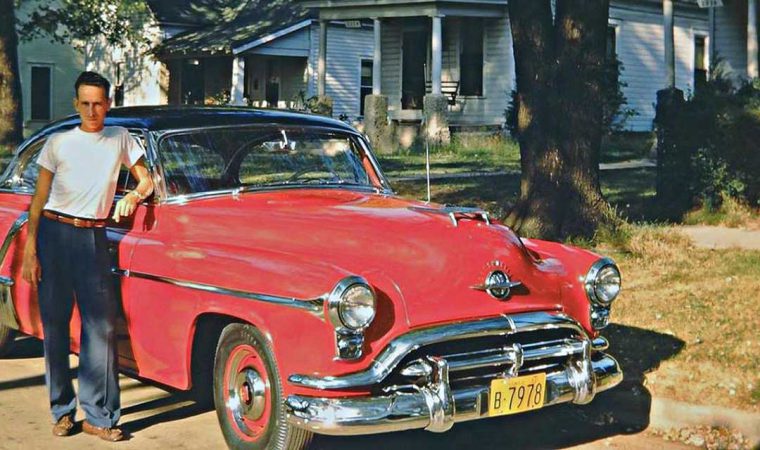 And finally, a young man and an Oldsmobile two-door hardtop with a two-tone paint scheme which was popular at the time.