Updated – Mystery Solved – In Part II of this series today we take a look at one of the largest cars built in America circa 1911, apparently constructed by the Auto Parts Manufacturing Co. Included are photos of the factory, the machine shop, and the assembly room with background information about the Company found by researcher Ace Zenek.
The expandable photo below was taken near the Auto Parts Manufacturing Co. in Detroit and shows a car that in the flesh is twice as large as it appears to be. A fair quality press image of this car is in The Old Motor archives and shows an average-sized driver of the time posing in this car. By using this picture and comparing it with a photo of a similar-sized man in an Oldsmobile Limited (one of the largest production cars of the time), this mystery car appears to be at least eight-inches taller at the back of the front seat than the Olds.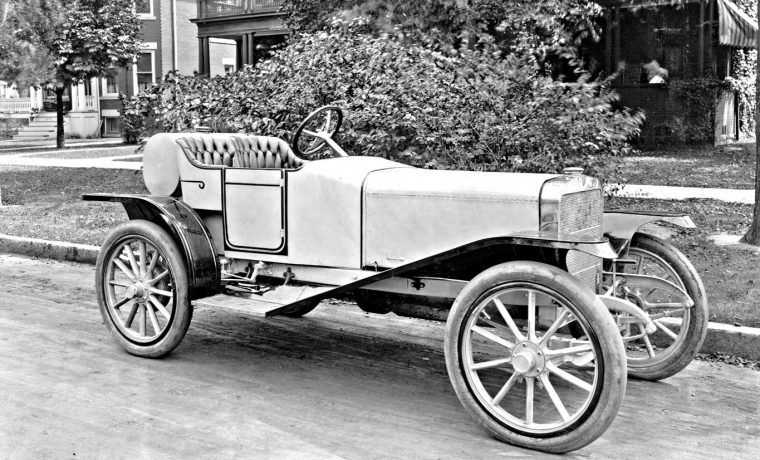 Spooner & Wells photo of the mystery car circa 1911. .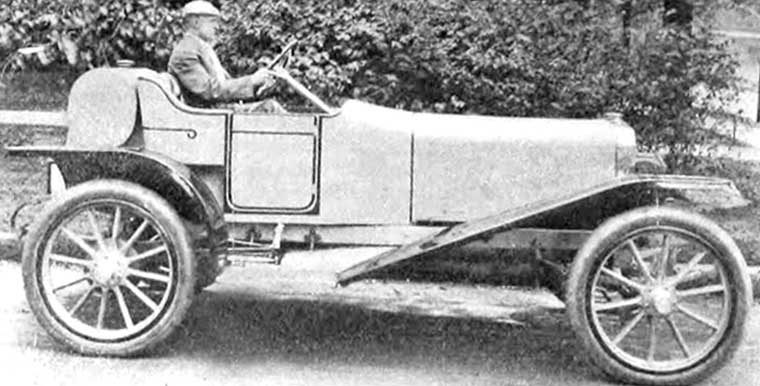 Update – Thanks to early car enthusiast Bill Loewenthal we now know many details about the 1910 King-Remick Six. This is the same photograph referred to in the text above and it appears that Spooner & Wells took it same location as the lead image. The photo is part of a short article in "The Horseless Age" November 23, 1910, describing the car which was in fact built by the Auto Parts Manufacturing Co. and can be viewed at the bottom of this post.

The advertisement above from the 1911 "Detroit City Directory" shows the Company moved to Trombly Ave. The firm made parts for any make of car, and apparently constructed automobiles to order.
By Ace Zenek:  From what I have been able to find out, Auto Parts Mfg Co. was founded circa 1909 by Alfred O. Dunk with the offices and factory at 1379-1397 St. Antoine Street. The company name is shown as both "Autoparts" and "Auto Parts" at various times. I did not find anything stating that they ever produced any cars. Dunk remained president until 1914, but by 1915 William E. Metzger became president; he was the "M" in "E.M.F." Metzger was president until at least 1923. Auto Parts Mfg. Co. appears to have gone out of existence by 1925.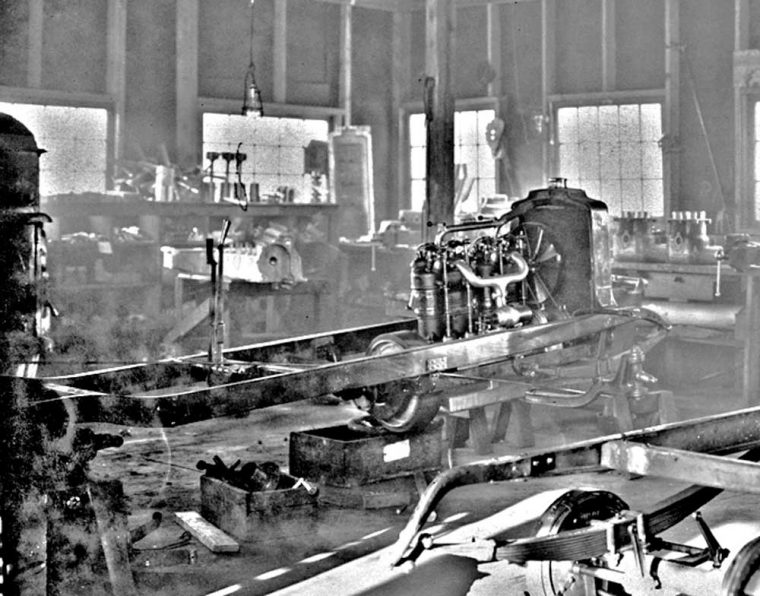 Chassis in the assembly room in 1910 fitted with an o.h.v. engine with detachable heads. Parts for another engine can be seen in the background. 
At the same time that Dunk was president of Auto Parts, he also was president of the Puritan Manufacturing Co. which was listed as "Electric Heating and General Machinists" in 1909. By 1910 though the Du Luxe Auto Parts subsidiary of Puritan was created and may have been directly competing with Auto Parts. By 1912 this had changed to "Coin Operating Machines, Auto Parts, and General Machinists" with Du Luxe disappearing.
Editors note: At about this time Puritan also began buying left over auto parts and engineering drawings from defunct automakers and became the largest source of replacement parts for "Orphan Cars" in the country.
Since Dunk was president of both Du Luxe Auto Parts and Puritan at the same time, it may be that he had to leave Du Luxe Auto Parts because of a conflict of interest. By 1916 Puritan was described as "Automobile Parts and General Machinists" Dunk remained president of Puritan until at least 1928. By 1930 the president had become John Bedford. Puritan continued on until at least 1932. In 1932 Dunk purchased the Anderson Carriage Company that built the "Detroit Electric Car" and began buying used Detroit's and refurbishing them.
When we return with Part III of the Auto Parts Mfg. Co. Series photos of two more cars and other factory images will be included.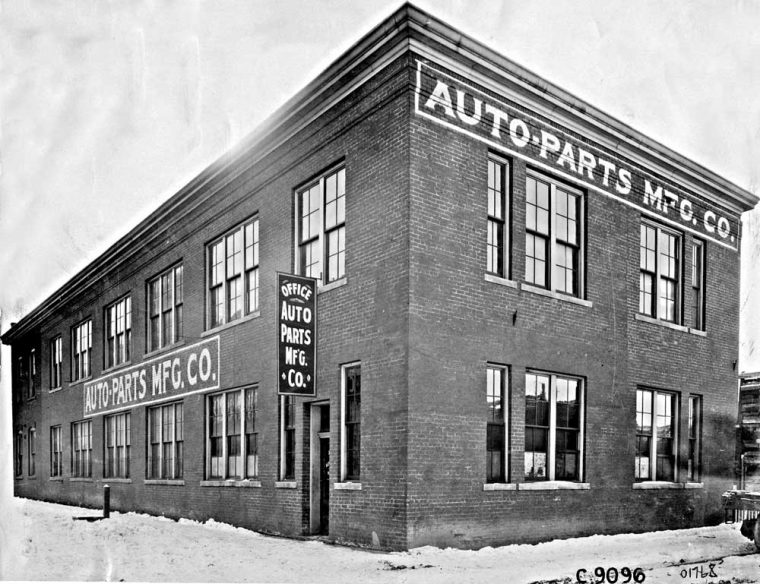 View of one of the factory buildings.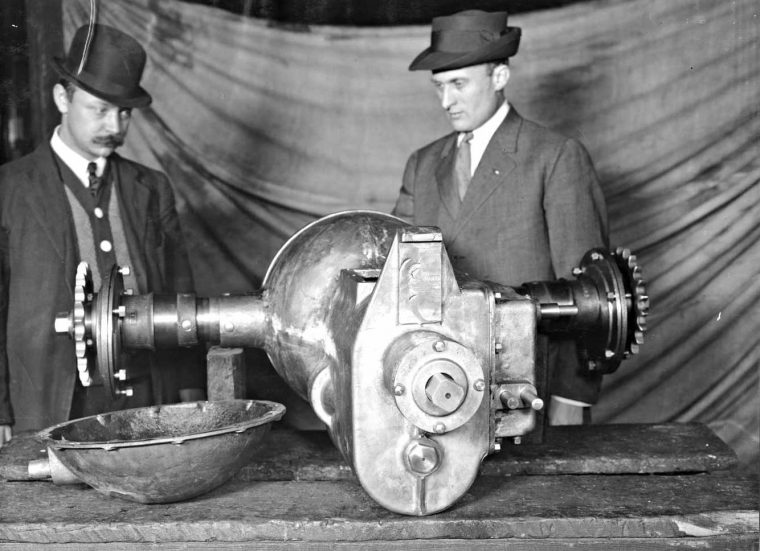 Massive  truck transmission and differential assembly with final drive by chains.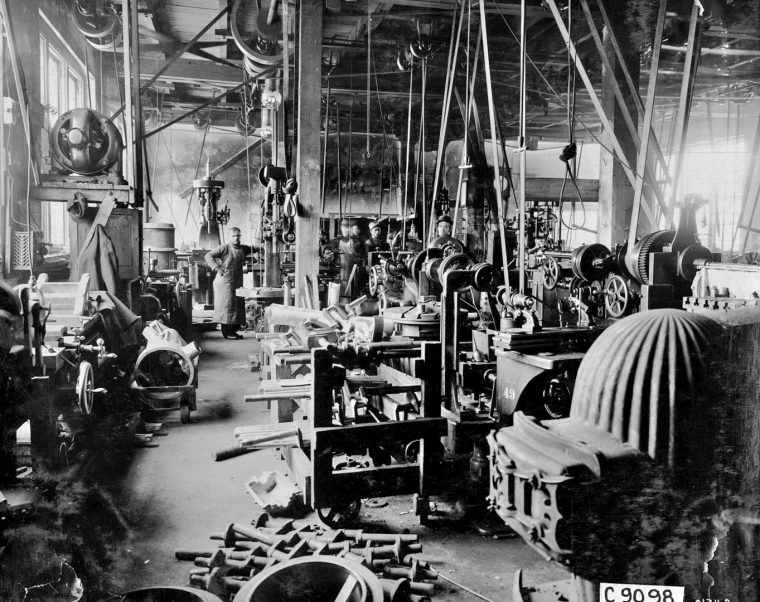 Auto Parts Manufacturing Company machine shop. Note the truck transmission and differential case.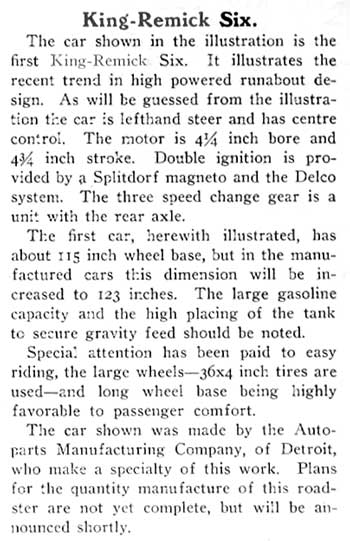 Details of the King Remick Six "The Horseless Age."