Number One-Hundred and Fifteen of the Kodachrome Image Series begins this week with a photo taken in Brenham, Texas, in the early-sixties. The image appears to show men and women walking to a ball or Bridesmaids and Groomsman either walking to a church or away from it after a wedding. A number of vehicles can be seen in this view, with the second one parked at the curb on the left apparently being the newest one visible in this scene.     
As is the usual practice in this series, we ask our readers to tell us the year, make, and model of all of these vehicles along with anything else of interest in the photos. You can look back on all the earlier parts of this series here. The photos below are via This Was Americar.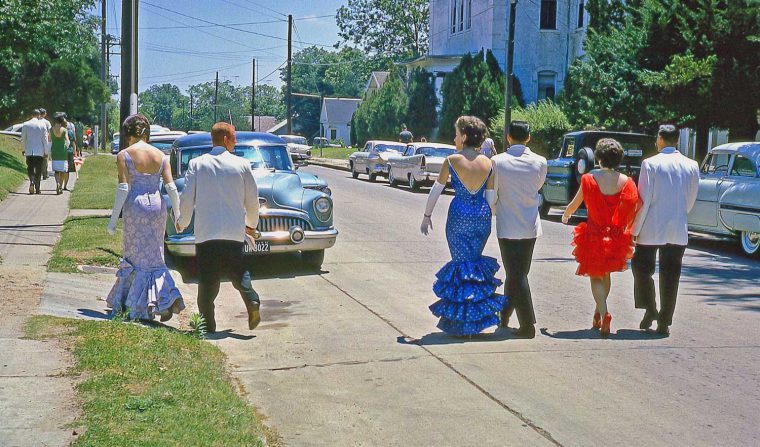 Expandable view of today's lead image.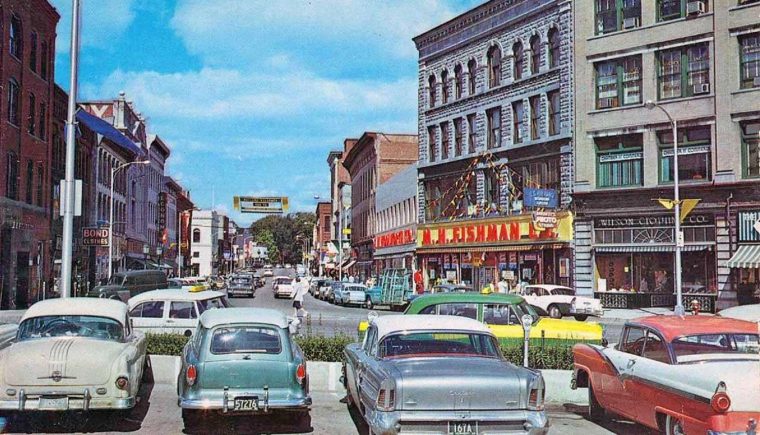 A view of downtown Rutland, Vermont, in the late-1950s.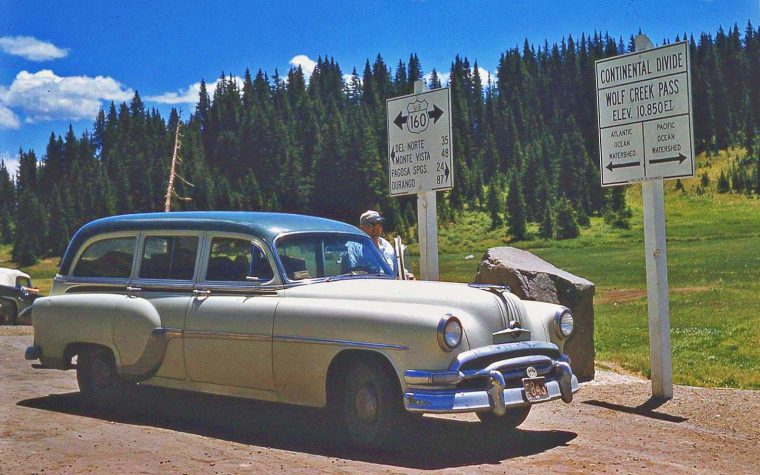 A 1950s Pontiac parked at the Continental Divide.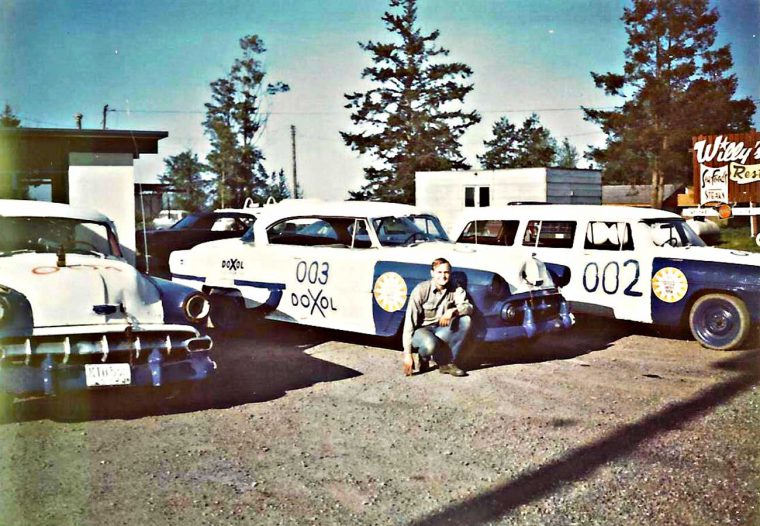 A three car of demolition derby or circle track stock cars sponsored by DOXOL propane gas.