Number One-Hundred and Sixteen of the Kodachrome Image Series begins this week with a photo of a women, her dog, and a late-1930s Ford sedan. At first glance, mostly due to her look and hat, she appears to resemble the actress Margaret Hamilton, who portrayed the Wicked Witch of the West in the classic 1939 film, "The Wizard of OZ." The Ford is well preserved, and like many pre-World War II cars, it may have spent time during the hostilities on blocks and under a cover.
As is the usual practice in this series, we ask our readers to tell us the year, make, and model of all of these vehicles along with anything else of interest in the photos. You can look back on all the earlier parts of this series here. The photos below are via This Was Americar.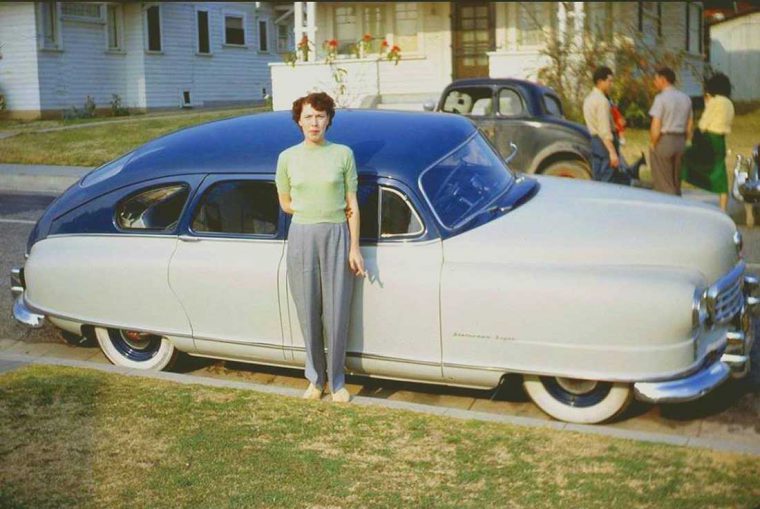 This woman appears to be posing for a new car photo with this streamlined Nash.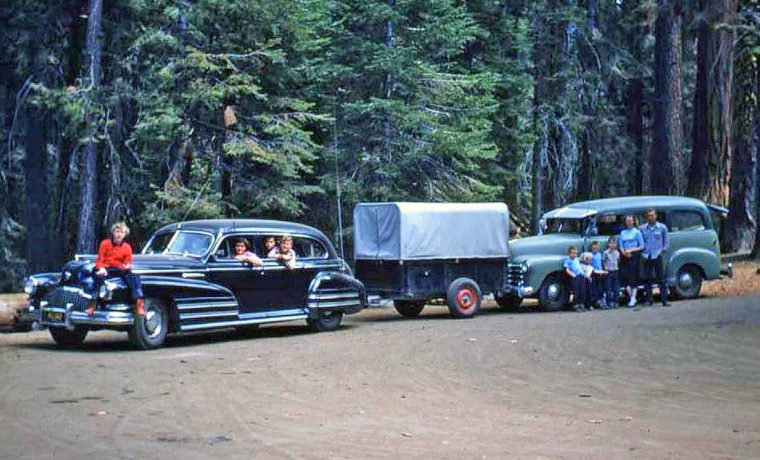 A well-equipped entourage with a pair of spacious GM vehicles on a summer road trip.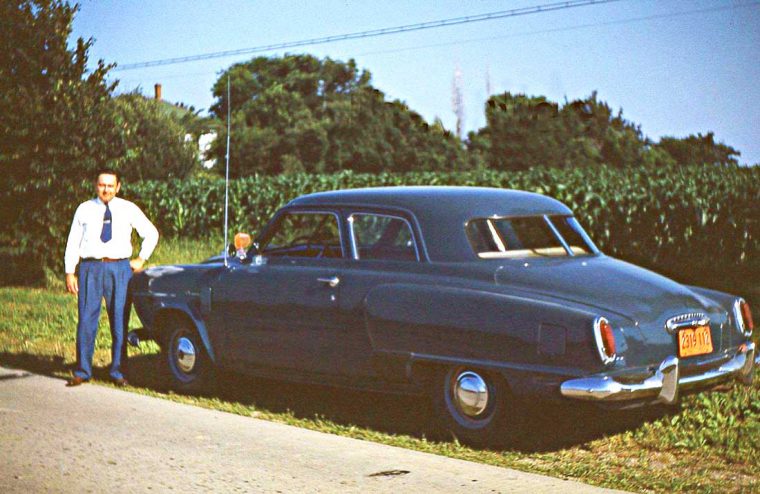 The tall late summer corn makes for a perfect background for a photo of this man and his Studebaker.