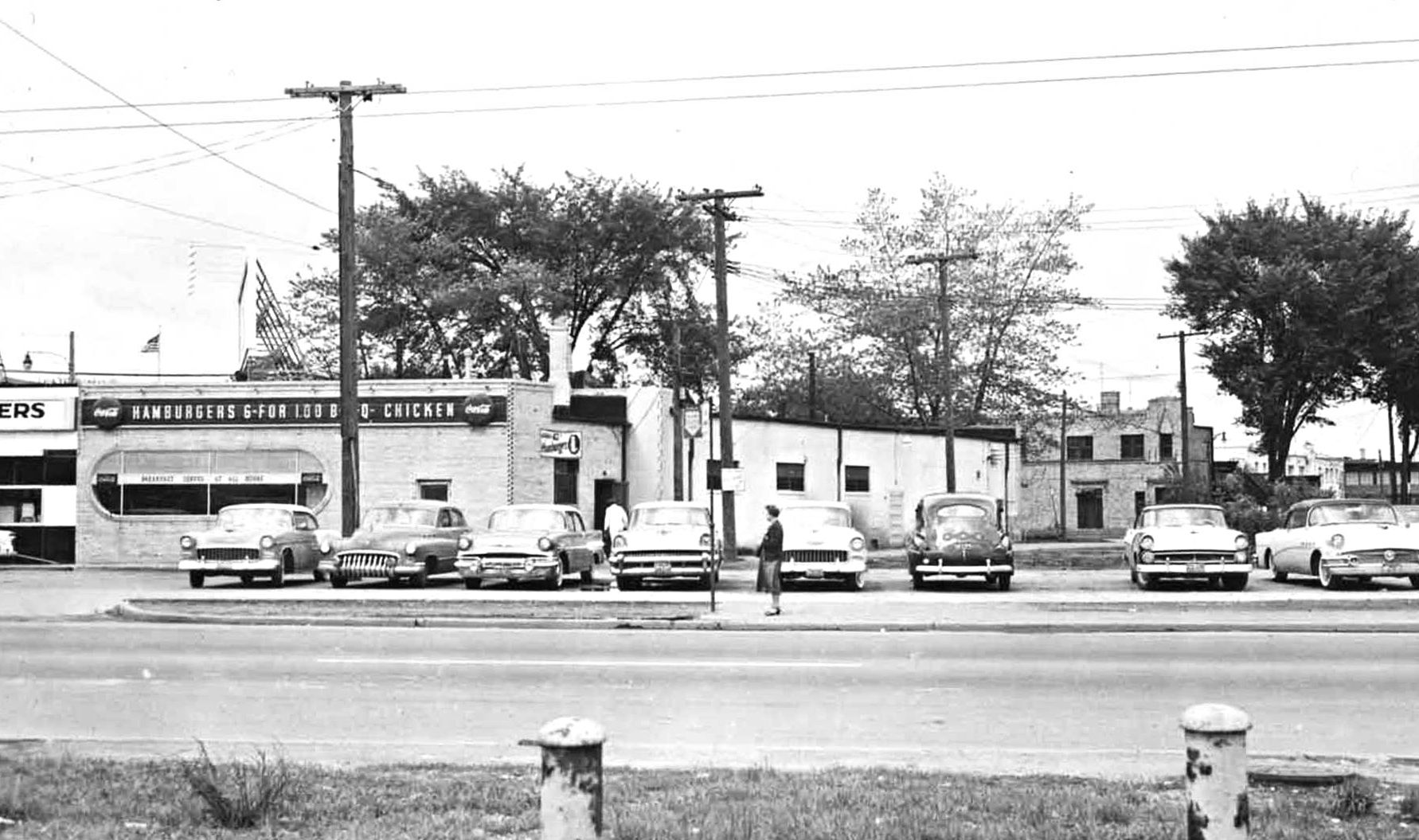 For today's post, we travel to Detroit, Michigan for a mid-1950s views of a Hamburger and Barbecue Chicken restaurant and a modern shopping plaza. This Art Moderne styled eatery is diner-sized and has a long oval-shaped window that was popular with this form of building the late thirties, forties and early fifties. Six hamburgers for a dollar may seem inexpensive, but with inflation added in, today it equals $9.17 or $1.53 a burger.
The second image below is an early-to-mid-1950s shopping plaza also located in Lansing; today the common name for this type of a shopping center is a strip mall. This form of individual stores lined up in a row sharing a common parking lot dates back to the twenties here in the US and with the wider use of the automobile, the expanding population, and new housing subdivisions built after the Second World War construction of these centers increased rapidly. The angled parking arrangement in this plaza gives us a good view of the of the early to mid-195os on the road at the road in Michigan at the time.
Tell us what you find of interest in these photographs courtesy of Seeking Michigan.